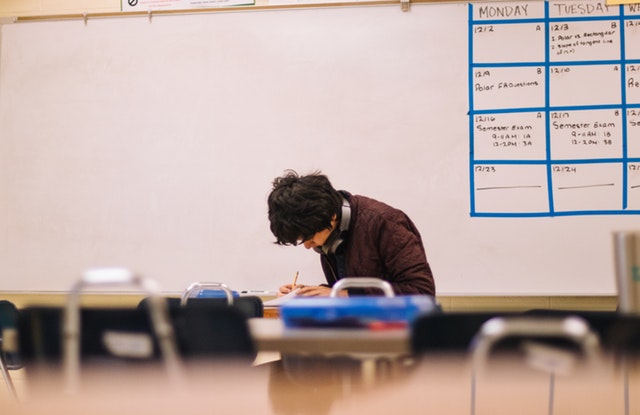 For most of us, university life is one of the most memorable times spent in our lives. We all have a unique experience during the tenure and go through many ups and downs during college life.
However, once you graduate and are ready to jump the master's degree bandwagon, there will be many challenges waiting to come your way. If you're wondering, the tough times have passed, wait – the real problems are waiting ahead.
A master's degree is a qualification of mastery in a specific field or area. But pursuing a master's degree can be tough because a lot of things are in line with commitments of jobs, risks, and relationships.
Most universities try to ease students by introducing weekend masterclasses or sessions in the evening. Some universities even provide an online master's degree, which makes life a lot easier. But the stress remains the same.
Today, everyone is racing and ready to beat one another. The world competes – and anxiety among students is at an all-time high. Deciding to enroll in a master's is a callous decision because it needs a lot of research, and you should be ready for all kinds of issues related to applications, forms, and expenses.
But when a student graduates, he faces many struggles planning to do a master's degree. Because nothing in this world comes for free. Let's take a glimpse at the issues which are faced by students:
1.Work experience: Not all but most of the universities ask for work experience. It means that a person has to gain experience before enrolling themselves for a master's degree. It is a problem because the course gets delayed, and sometimes one is unable to register for a master's degree.
They mostly ask for at least two years of work experience. So if you are thinking of enrolling, make sure to see if your dream university asks for work experience or not.
2.Job: It is not possible to only study and survive without work. So yes, it is difficult to manage a tough full-time job while considering to maintain a part-time job to manage your expenses. Because you have to divide the time equally, you may sometimes get stuck between studies and employment, which gets hectic. Sometimes bearing with no sleep at all.
3.Expenses: Paying bills, saving, and paying fees is a complicated task. It is challenging to manage finances, so a student has to cut down all their expenses to pay tuition fees and fulfill their basic needs. Universities' prices are very high these days. Plus with tuition fees comes other expenses. Such as transportation, books, stationery, clothes, and supplies required for a particular course.
It is not easy to get a degree debt-free. With all these finances, a student is not even able to party with friends, not even once a blue moon. Also, if a student is on scholarship, he or she will have to study a lot which means double the hard work, double the stress.
4.No family time: A student gets so busy in the routine, balancing work and education. They rarely get time to even talk to their family or friends. Social life becomes terrible. There is no time to chill or have a good lunch or even converse over a cup of coffee. And there are times when family members to complain about it. It becomes more difficult because they do not understand what a person is going through. It only adds stress. Friends expect time, but it is not always possible to give hang out.
5.Depression: When your social life becomes zero. It is natural that an apparent becomes depressed and feels guilty. Relationships become too weak because of which it becomes difficult to share. Bottling up feelings make a person depressed, and they feel helpless. Depression makes a person hopeless, and motivation starts to decline.
6.Major: As mentioned before, the master's is a mastery of a specific course. Choosing a major is a lot of pressure because your future depends on what you prefer as a major. Every student wants to choose a major which is versatile, and the employment level is 100%.
7.Health issues: Working too much can make a person exhausted. This exhaustion and hard work lead to a lot of stress, which makes a person sick. They get ill quickly and there is constant pain which is there. Sleep-deprivation leads to a lot of health problems starting from the stomach. Your stomach gets affected. Nausea and loss of appetite are common symptoms when a person is sleep-deprived.
Conclusion:
A master's degree is not only a course, but it gives professional knowledge. It provides exposure to many leading fields such as psychology, business, medical, engineering, and almost in every area. However, the idea of this blog is not to scare you but for you to be aware of all the unknown regions to come to your awareness.
Studying, balancing work life, proper sleep, and managing social circles is impossible. But you do have a choice to focus on a career. There comes a time when a person gets exhausted and asks themselves if it is even worth it or not. So a student is always going through a lot of stress. That is why they deserve to be appreciated so they stay motivated always.