One needs to look at many aspects when starting a business. Finding a suitable place to function is one of the first concerns of any start-up unit. Choosing an office that comes its way could be disastrous for the business.
Hence, it becomes essential to ensure that your office supports your team and allows the company to grow, as well. Here are seven things every start-up should keep in mind while getting an office space.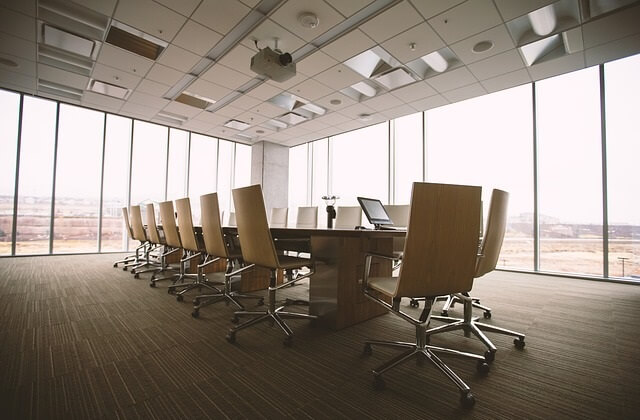 Seven things every start-up should keep in mind while getting an office space
Do you really need an office space?
Business centers in Mumbai can be expensive for start-up enterprises with a limited budget. Hence, decide beforehand whether you need dedicated office space. Today, the trend is that start-up entities prefer to work from home or try out co-working spaces to save on rental expenses. Decide whether your business needs an office space or would it be fine to rent out a co-working space. You could end up saving time and money in the bargain.
If you feel the need to have a dedicated office space, ensure that it is comfortable for your team members as well as your clients. No one likes to commute for long distances to go to work, especially if they can find similar opportunities nearer to their residences. It is better to choose your office, which is close enough to area housing potential talent.
Is your office easily accessible for all?
Ensuring the comfort level of your team is one aspect. However, it is also essential to make sure that your clients do not face any issues while accessing your office. Is your office easily accessible from freeways or public transportation? Are there enough parking facilities for two-wheelers and four-wheelers in your office building? Does it have restroom facilities? Is it close to a coffee shop or a restaurant? Are there banking facilities nearby? These questions could come to mind when renting out your first office.
You cannot afford the inconvenience to your clients when you are sourcing them for the first time. Nowadays, business centers in Mumbai offer co-working spaces for new start-up units. The advantage of renting out such an area is that it comes with all amenities attached.
Your budget is a critical factor
One of the most significant concerns for a start-up unit is the budget. Premium office locations can be pricey and cause a big dent in your resources. At the same time, a cheaper place might not be the ideal one to attract good clients. Hence, the perfect option is to go for co-working spaces. Your business is in its early stages. Therefore, there is no need for renting out large offices with all types of accessories. A small co-working space with the bare minimum amenities could also serve the purpose.
Secondly, renting out an entire office would entail huge expenses on utility bills like electricity, rent, and so on. You can avoid these additional expenses in the early stages of your start-up business. Save as much money as you can to improve your office at a later stage when you can afford it.
Keep a note of whom to contact in an emergency
Renting an office is similar to renting a home. Some minor issues can crop up at any time. Your restroom could get clogged, or your roof might spring up a leak. Therefore, you should know whom to contact in an emergency. You cannot afford to keep such issues pending for long. It is better if your lease agreement has these details. Consult a lawyer before drafting the lease agreement. It is better to thrash out these issues at the initial stage rather than dealing with them when they crop up.
Consult an estate broker as well to understand the rates going on in the area. The internet can be of great help under such circumstances. Would you like to end up paying more than what others do for a similar place?
Ensure security for your team/clients
Is your office located in a safe area where your team members or clients can come without fear? A start-up enterprise can have unpredictable office working hours. Check out whether it is safe for your team members to work at odd hours in your office. Some of the best business centers in Mumbai have round-the-clock security. They also come with the latest security gadgets like CCTVs and fire-fighting equipment. These aspects are necessary for the protection of your business, as well as your clients/team members.
While ensuring the safety of your business, it is also necessary to have some additional space to let your business grow organically. It could be cheaper to have an extra cubicle or two at the time of the initial renting of the office as compared to adding them subsequently.
Ensure the privacy of your clients/team members
Any office should have a private meeting place for clients where there can be free discussions on various issues without any disturbance. Similarly, these spaces can also be of use for your team members to chill out to enable them to let go of the stress. A small room can suffice for the purpose. Ensure that this room is well lit up and has adequate ventilation facilities. It should have the latest furniture, as well to ensure that the client feels at home while discussing essential issues in business.
It would be fantastic if your office space comes with a kitchen or dining area. Your team members can have a quiet lunch away from the hustle and bustle of the office.
Go through your lease carefully
Would you love to change your office every couple of months? No, you would not. Hence, it is better to ensure that you have an extended lease period. At the same time, the lease should have secure exit options. Going through the contract in detail will educate you of these facts. If needed, you can take the assistance of a real estate broker or a lawyer to understand the confusing terms of the lease deed.
Final words
Yes, it can be a challenge to find everything that suits you to the T. However, it is better to ensure that your office premises ticks as many boxes as possible. You spend more than a third of your day in your office. Naturally, you would like it to offer the highest degree of comfort and convenience. The best business centers in Mumbai do provide exciting opportunities such as affordable co-working spaces that cater to each of the seven points mentioned above. These seven points should help you to set up your start-up enterprise with ease.