Why wait until tax time to organize your tax deductions? Starting now can help you identify new deductions, get your expenses in order, and even figure out a new budget before the new year rolls in. Taking a closer look at your business finances is a good idea any time of the year, so why wait? Here's why now is a great time to start organizing your business tax deductions.
Better Preparation
Preparing for tax time can be labor-intensive; especially if you're not great at organizing your expense records and other documents. Starting earlier in the year can help you gather everything you need to minimize confusion and frustration when it comes time to file.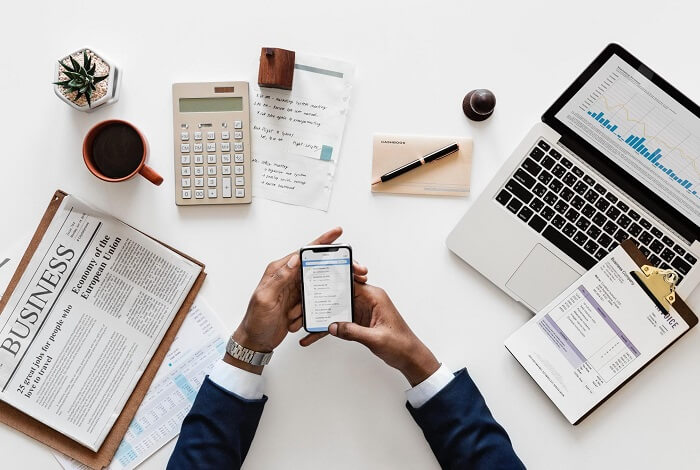 Start Organizing Your Business Tax Deductions
Ideally, you'll have expenses reports and copies of receipts and invoices stored securely somewhere; or even backed up to cloud storage. Organizing these items by date is probably the best way to ensure you don't spend hours upon hours pouring over old invoices trying to figure out which ones are from the current year.
If you don't at least have a filing cabinet, you'll want to include that in this year's expenses and obtain one. Disorganized paperwork is time-consuming and incredibly frustrating for anyone that has to sift through it all. Plus, if the IRS wants specific documents and you can't seem to find them, well…
Identify New Deductions
You've probably accumulated some new expenses this year, which also can mean new deductions. Getting a better idea of what new deductions you have will help you (and your accountant) better prepare for the coming tax season. Plus, you can compare expenses to figure out where you might be able to do some trimming.
You'll want to know what every single deduction your company can make is, so ideally, you'll take a closer look at your finances more than once per year. We'd like to argue that preparing for your tax filing is a year-round occasion, but that's up to you.
See What's Changed Since Last Year
Taking a look at what's changed in your expenses since last year can help you get a clearer picture of what direction your business is headed in. If you were doing better as far as income last year, you can identify what's caused the extra expense(s) and hopefully reduce it, if possible.
Maybe you purchased new items, like web conference tools, or new software for your designers. These things can be written off on your taxes as expenses. Maybe your employees have been doing more travel in company vehicles. Also a write-off.
You'll also be able to evaluate employees on their performance, which can provide you with valuable information on whether or not they're measuring up to their salary. Compare their performance to last year's; is it better? Worse? About the same? Knowing where your employees stand in terms of performance will provide you with everything you need to decide whether or not to keep certain people on the payroll.
Help out Your Accountant
If you're unorganized by nature, you're probably your accountant's worst nightmare. Unorganized financial paperwork is truly the bane of any business; creating more work for both you and the accountant, and more than a little frustration on his or her part. Organizing your deductions and your paperwork before tax season is a great way to say thanks to your accountant for all their hard work.
If your financial paperwork is already a mess, take the time to organize and categorize it for easy access when tax time arrives. A good idea is to back up each physical copy to a cloud or hard drive; that way, should a fire or other mishaps occur, you won't lose any of your paperwork.
An account with experience will be able to complete your tax forms within days; but sifting through unorganized paperwork can take even more time, thereby costing more money on your part. Help your accountant out; keep things organized and easily accessible, and start planning for tax season earlier in the year.
Organize Expenses and Create a Budget
When you organize your tax deductions, you'll be taking a closer look at monthly expenses and your current budget. This is a great place to start if you feel a new budget is in order, or if you simply want to prioritize certain expenses. Using a financial advisor, you can easily identify those expenses which impact your business most and work to reduce them as much as possible. (Use the Careful Cents site to compare the best financial advisors in Austin.)
With a firm budget in place, you can check to overspend and ensure you've included every one of your business's expenses in your deduction organization. Your account will be grateful for the organization, and you'll thank yourself when you're not incurring fees from the IRS for improper paperwork or missing documents.
Conclusion
Don't wait until January to begin organizing your expenses and deductions. The earlier you get started, the easier it will be to get everything together once tax season arrives. You don't want to leave you or your accountant with a mountain of paperwork; take care to organize and back up receipts, invoices, and expense reports, and take note of any new expenses/deductions that you can include in the year's filing. A well-organized financial structure is the best way to keep yourself in compliance and avoid missing paperwork!