Over the past five or six years, it's been easy to take renters for granted. As hot as the real estate market has been, most landlords haven't had to worry about finding tenants to fill their properties. But with new market conditions putting things into a unique frenzy, we may have to pull out more strategic offerings moving forward. This means upping our ability to market rental properties.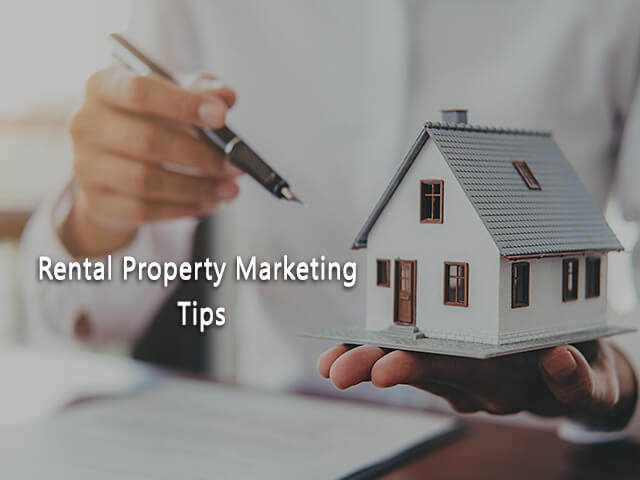 Try These 4 Marketing Tips
If you're interested in marketing your rental property, your best option is to hand it off to the experts. Most comprehensive rental property management services have a marketing arm that handles this aspect. However, if you want to do it on your own, it's nice to know which strategies to implement.
The truth is that rental property marketing isn't all that unique from any other type of marketing. However, there are certain aspects that are more important than others. Let's explore further:
Know Your Audience
Any good marketing strategy starts with knowing who you're targeting. In other words, are you targeting 22-year-old singles who are fresh out of college looking for an inexpensive place to live while they jump-start their careers? Or are you going after rich executives who want a turnkey property in the middle of downtown so they can walk to work? Get ultra specific and you'll find it easier to implement a high-returning marketing strategy.
Once you have a concrete idea of who your ideal target renter is, you can proceed to develop marketing initiatives that reach and influence that specific segment of the marketplace.
Take Incredible Pictures
It's one thing to say that you have a 2 bedroom/1bath townhouse with a recently renovated kitchen. It's something else entirely to show high-resolution images of the new quartz countertops and trendy light fixtures. Visuals are everything.
It's worth spending some money on professional listing photos. You'll use these in your listings, advertisements, and marketing content. Don't skimp!
Leverage the Virality of Social
Social media is the best possible place for marketing a rental property. Not only do you get high visibility, but you also enjoy the benefit of virality. These platforms are designed for people to share. This means a single post on your own personal page can be multiplied dozens of times over, which exponentially increases impressions and improves your chances of getting a qualified bite.
In order to maximize your chances of "going viral," you'll want to (a) use incredible images and (2) write compelling copy that focuses on how the property makes people feel. Yes, facts like location, price, and bedrooms matter, but don't let features be the main focus. Instead, zero in on ideas like flexibility, work-life balance, freedom, and pride. You want people to feel like your property will help them fulfill an unmet desire.
Hit Your Email List
If you have a formal email marketing list, now's the time to send out a quick note to let them know that you have a property on the market.
Don't have an email list? You might have one without realizing it.
Grab the email addresses of all current and past tenants you've had in your properties and send each person a message letting them know that you have a property available. To avoid coming across as spammy, phrase it like this:
"Hey, Amy! I hope you're doing well. I just wanted to let you know that I have a property that's about to come onto the market. It's a 2B/1BA townhome on Simpson St. Feel free to pass the listing along to a friend or family member who might be looking for a place to rent."
This sort of message is unassuming and comes across like you're doing them a favor by giving them an opportunity to find someone a property. You can even add in a referral incentive if you'd like.
Putting it All Together
With a strategic and timely marketing strategy that positions your rental listing in front of as many qualified renters as possible, you can increase your chances of keeping your units occupied at all times (in hot and cold markets). Keep these tips in mind and aim to become an even more strategic investor moving forward.