Every small or medium-sized business knows that in order to scale your business and be a success you need to increase your productivity. To do this, consider using productivity-enhancing software tools that allow you and your employees to make the most of your time and reduce errors.
In doubt about how to implement productivity software and technology? You can rely on IT services such as EC-MSP for consultation and professional support.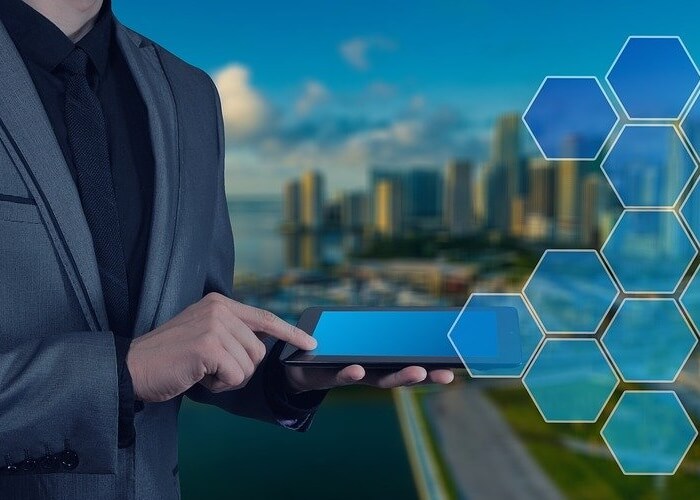 Here's what you need to know about the best productivity technology for your business.
Why You Need to Boost Your Productivity
Improving your productivity is all about being more efficient so you can generate more growth and reach more customers and clients. To do this, you and your team need to work smarter and look for opportunities to improve and increase your efficiency in all areas of your business.
In a survey done on SMEs in 2019, two-thirds of business owners are concerned about productivity and how it affects their daily operations. By carefully choosing the right software and technology, you can improve the way you and your employees do business and increase your opportunities to expand your business.
But where do you begin when it comes to using technology to boost productivity? You can start by staying current with new tools and software.
There are numerous software applications that have been designed with the SME in mind. Productivity technology can help to expedite the daily tasks that you and your team need to perform each day. These tools give your employees the ability to work smarter, save energy and time, and increase the overall efficiency of your business.
File sharing
Perhaps one of the most important tech tools for any business is the ability to easily and quickly share files among all employees as well as send information to your customers and clients outside of your business. When you rely on large amounts of data to run your organization, file-sharing technology can help you share this information quickly and securely.
There are several ways you can accomplish this:
Cloud services
More and more businesses are using the cloud as an effective way to share files, with cloud business services to reach 57 billion dollars by 2021. Cloud services also provide secure data storage and backup solutions, allowing you to reduce IT costs.
One of the most popular cloud sharing platforms is Apple's iCloud, which can be synced among all the Apple devices you and your employees use. Another productivity and file sharing solution is FileCloud, which is quickly gaining popularity in 2020 for its robust ability to send files securely across all your network servers.
Google Drive
Being able to make changes to documents quickly that everyone on your team can instantly see is another way to increase your productivity.
The business or enterprise edition of Google Suite lets you have immediate access to unlimited and large amounts of file sharing and storage. Another benefit of Google Drive is that it's accessible from anywhere, giving your remote employees access to information and files even when they're not in the office.
CRM Solutions
Customer relationship management software is one of the best ways to improve your productivity. CRM lets you and your team manage and keep track of both existing and new client relationships so you can develop a better customer experience. Having all your customer information in one place allows every employee easy access and makes updating this data fast and efficient.
When choosing the right CRM application for your business, keep these points in mind:
Will your CRM be used on your own premises or as a cloud solution (SaaS)?
What team members will be using CRM software? Many apps base costs on a number of users.
Do you want to integrate other software, such as Office 365 or Google G-Suite?
What functionality and features do you need with your CRM?
Scheduling and Time Management
Operating a small business requires that you focus on monthly, weekly, and daily tasks so that you never lose sight of those things you need to be on top of. You need to be able to share your schedule with the rest of your employees so that everyone on the team knows what they're doing today and what they can expect tomorrow.
There are many scheduling options available – the trick is finding the right solution for your business:
Trello – As one of the most popular tools for project management, Trello allows you to set up projects and assign tasks and deadlines with your team. You can also improve your productivity and manage time more effectively by having real-time conversations with groups or individuals.
Harvest – Simple to use, Harvest is an app that lets you track and handle both teams and individuals, which can motivate your employees to manage their time better. You can also keep track of finances by creating estimates for new projects.
G-Suite – Google has a collection of apps for the small business that can be used together to seamlessly improve your productivity. This includes Google Calendar, Gmail for Business, and Google Keep for shared note-taking.
Accounting and Finances
Gone are the days when you kept track of your accounting and finances on paper. Today's accounting technology has been created for businesses of all sizes to boost productivity, providing you with the tools to track and forecast your sales and manage inventory. There are many business accounting tools available – finding the right one for your business needs comes down to a few main factors:
Cloud applications – Cloud computing comes into play with accounting software, with many SaaS options that have a variety of benefits,
such as being able to access your finances anywhere and peace of mind with secure data storage.
Features – Many software apps come with add-on features that can make your accounting technology more robust. This includes accepting online payments and integrating the application with tax software.
Accounting skills – Do you have the skills to do your own accounting? If you're hiring the services of an accountant or financial adviser, you'll want to make sure the accounting software you use is compatible with the one they're using.
Final Words
In order to scale your small business and take it to the next level, it's imperative that you increase your productivity. By utilizing one or more of the productivity tools listed here you'll be able to improve the way you and your team work together so you can stay ahead of your competition. Talk to IT support services about ways you can make technology work for you.