What Are The 7 Primary Benefits of Proactive Maintenance
Before we get into the benefits of proactive maintenance, let's look at how industrial maintenance processes work. Here are the four most common approaches –
1. Reactive Maintenance
This is when a piece of equipment breaks down and repairs are done afterwards. Reactive maintenance involves industrial repairs which are carried out only when a mechanical failure occurs. If a system or equipment isn't faulty, no maintenance is done.
2. Predictive Maintenance
Predictive maintenance leverages a CMMS system to detect anomalies and carry out maintenance work. These computerized maintenance management system (CMMS) solutions diagnose existing processes inside the organization and give real-time feedback about what's going on. Administrators and system analysts are automatically sent reports based on continuous monitoring and investigations carried out by CMMS interfaces.
3. Preventive Maintenance
Preventive maintenance aims to run periodic checks on equipment and business operations. It is basically regular maintenance work done at regular intervals of time, which usually involves weekly or monthly upkeeps. Additionally, it often results in preventing mechanical failures or breakdowns since the checks are frequent enough.
4. Proactive Maintenance
Proactive maintenance investigates the root causes of mechanical failures or breakdowns, all of which eventually lead to problems down the line. By solving the root causes of equipment errors or malfunctions, it prevents future mechanical breakdowns before they even get the chance to occur.
Out of the four types of maintenance, proactive is said to be the most cost-effective for businesses since it extends the lifespan of equipment and prevents any operational inefficiencies from happening.
What Are The Benefits Of Proactive Maintenance?
Proactive maintenance is the umbrella term used for bringing preventive and predictive maintenance together. By combining both approaches, it delivers a two-fold advantage of increasing the lifeline of the equipment and preventing future mechanical failures.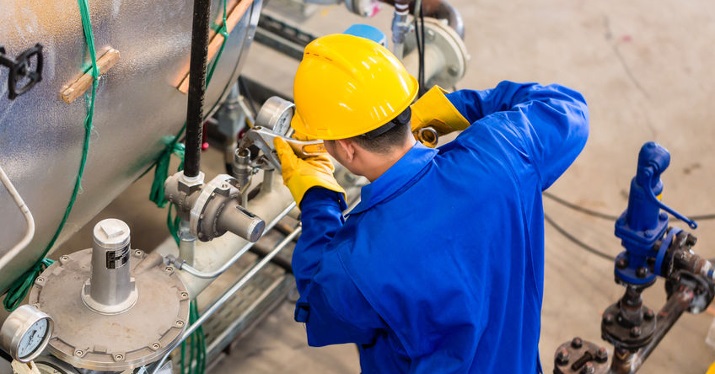 According to the proactive maintenance solutions definition, here are its 7 major benefits:
1. Prevents Unexpected Outages
Unexpected outages due to mechanical failure can increase labour costs, industry downtimes, and business expenses. It leads to employees missing their deadlines and clients failing to get their services delivered in time.
A good CMMS system can make sure to continue an organization's operations and prevent any factors that may lead to breakdowns. You don't need to stop your other business processes in order to do repair work when you implement proactive maintenance solutions in the company.
2. Reduces Labor Expenses
When you carry out reactive or preventive maintenance, you need to hire HVAC technicians, industry workers, and other experts. Sometimes you need a dedicated team to carry out these repairs on the go. This could translate to huge expenses spent on labour.
Even if you just do preventive maintenance from time to time, you still have to pay hourly wages to workers. A proactive maintenance management system can automatically investigate the root causes of mechanical failures and send you alerts. You get notifications early on and the repairs you end up doing stay with their benefits for a long time. No need to do repeat repairs once you solve the problems at their roots.
3. Enhances The Safety Of The Workplace
Workers who spend a lot of time at industrial facilities face various dangers that stem from equipment failures. Worn out parts and delays in repairs can lead to workplace injuries and hazards.
The shorter service life means that workers have to spend more time doing repairs and are prone to mechanical failure risks. All this can be prevented with proactive maintenance systems since employees don't have to worry about running into mechanical failures in the future.
4. Saves Costs On Buying New Equipment
When a business is starting up, its biggest expense is buying new equipment. However, reactive maintenance leads to frequent spending on repairs down the line. When you incorporate proactive maintenance measures from the very beginning, you extend the lifespan of your new equipment.
This translates to spending as little resources as possible for future incidents and enjoying a higher budget for overall business expansion. Also, when you do proactive maintenance, it ensures that your existing equipment continues to perform at its peak and not just the bare minimum. Maintaining industry benchmarks when it comes to work performance is crucial to success, and proactive maintenance ensures this.
5. Get Real-Time Insights
One of the biggest advantages of proactive maintenance systems is the benefit of acquiring real-time insights. CMMS systems continuously monitor networks and company IT systems to find faults and various vulnerabilities.
Administrators get real-time feedback every day about different business operations and processes. This means they know when the servers face downtime, when they're most productive, and get a big-picture view of the facility.
Company executives can then decide when to schedule HVAC technician appointments and the best times for doing repair works, on the basis of the results and information provided by these CMMS systems.
6. Improves Durability Of Equipment
When you're extending the lifespan of your equipment through proactive maintenance, you enhance its durability as well. The issues once faced by the equipment before do not rise again.
This ensures that the equipment doesn't depreciate in its value and maintains a high operational efficiency for long periods of time.
7. Happier Customers & Improved Services
When you no longer face downtimes and provide services without any delays, your customers end up being happy. Providing a flawless customer experience is what every business strives for. Proactive maintenance management systems take care of root problems and ensure that business operations keep running smoothly.
From the internal processes to logistics, supply chain operations, and more, these solutions take good care of your company as a whole.
The best part is how intuitive and easy to use the interfaces are. Managers can visualize reports on dashboards and see what's going on during different times of the day. Nobody is kept out of the loop since the information is shared across the Cloud which means it's easily accessible by other employees. CMMS systems end up streamlining communications between different departments and functions in the organization this way.
Conclusion
Proactive maintenance management solutions can catapult your business to success by minimizing time and resources spent on doing repairs and maintenance. By taking care of the problems at their very roots, you automatically eliminate worries or concerns about future breakdowns. Finding the cause of problems and fixing them is what makes maintenance work effective, and this is exactly what proactive maintenance management systems excel at.