Personal assistants have been making our lives a lot easier and more productive for quite some time now. However, as they're still predominantly new, when it comes to having a virtual personal assistant there are still quite a few business owners, managers, and executives that aren't sure exactly what the differences are.
So, whether you're considering working with a personal assistant or you're just wondering what the difference is between them and a virtual personal assistant, this quick guide is sure to help.
Personal Assistant VS Virtual Assistant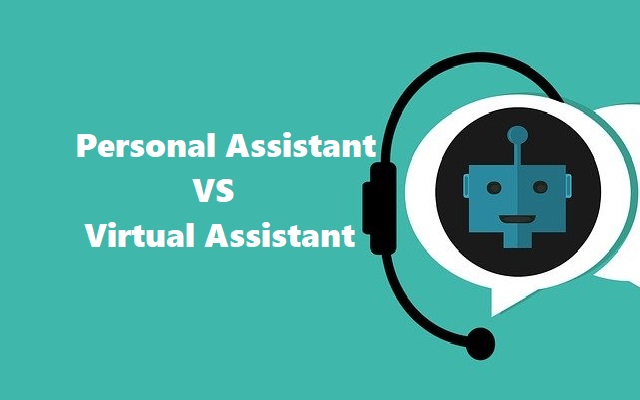 Differences in Hiring
The first thing you should know is that when it comes to hiring a virtual personal assistant versus an in-person option, there's a good deal of difference. To hire a personal assistant, you'll either have to advertise the position (or work with an costly recruiting agency), interview countless prospective new-hires, complete all the federal, state, and HR paperwork, provide them with space in-office, and then spend time getting them acquainted with your operations and expectations.
When you recruit a virtual personal assistant, you can conduct interviews over the phone or by video call, review their experience and professional recommendations, determine whether they are the right fit and, if so, start working together within 24 hours. A virtual personal assistant also doesn't require insurance, employee taxes, payroll, benefits, office space, equipment, or time to "get settled."
Availability
Typically, a personal assistant works Monday through Friday, 9 to 5, at least 37.5 hours per week on a set salary. Whenever they're on vacation, sick, or otherwise out of the office, you'll either be on your own or have to utilize a temporary replacement.
Virtual personal assistants offer flexibility and working hours that aren't necessarily fixed. Generally, retainer packages are offered with no minimum hour commitment, which means that you only pay for actual hours worked. No vacations, no sick time, if your virtual personal assistant isn't available for any reason, you automatically get assigned a temporary associate so there's no disruption to your business. Furthermore you can select the hours you need a VA based on your actual requirements, such as 10, 20, 40, 60, 80, 100, hours or more per month.
Physical Location
With a Personal Assistant, they're located in the office and they work solely on tasks assigned by you. A PA can work for specific staff members or an entire team within the organization.
A virtual personal assistant is self-employed, works remotely for as many hours as you require while also working with additional clients, and they report task results for each job separately to each client.
Cost
Hiring a personal assistant is a long-term commitment that in addition to recruiting and hiring costs, they require salary, insurance, benefits, and various taxes and other fees.
Generally, a virtual personal assistant charges lower rates, doesn't require recruiting and on boarding, and there's no healthcare or other benefits your organization has to foot the bill for.
These are the basic difference between a virtual personal assistant and a PA, and with this knowledge you should be able to make an informed decision on which option is best for your needs.