Running a membership website has its perks. It's typically a low overhead model with high profit margins and predictable, recurring revenue. But it's not a walk in the park, as some YouTube gurus make it out to be. In order to generate meaningful income and grow a successful business over time, you must key in on the right focal points and continually strengthen your foundation with future growth in mind.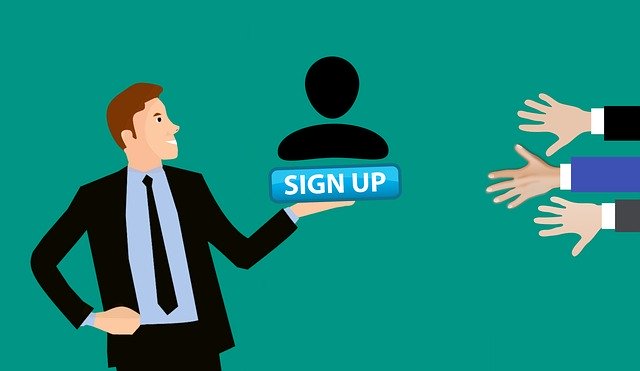 7 Tips to Membership Site Success
Try These 7 Tips
Generating leads and converting prospects into paying members is certainly the first step in the equation of building a membership site. But it doesn't stop there. Once members are onboarded, there are numerous action items you must address in order to sustain and grow. Here are a few of our top suggestions:
1. Give Equal Weight to Member Acquisition and Retention
Focusing all of your energy and effort on member acquisition might seem like a smart idea, but it can actually create serious challenges that ultimately erode the business from the inside out.
There's nothing wrong with making member acquisition a priority, but it should never come at the expense of membership retention. It's a whole lot more cost effective to retain a customer than it is to acquire a new one. If you truly want to grow, you must give equal weight to acquisition and retention. One without the other will lead to stagnation or decline.
2. Focus on Membership Happiness
Members need to feel like they're appreciated. Otherwise, they'll cancel or lapse at the first opportunity.
According to MembershipWorks, "Members spend money and time to be part of your organization. So when they don't feel like they're getting their money's worth, they find few reasons to stay. Your job is to give them a reason – that is the essence of member engagement."
3. Continually Inject Fresh Content and Offerings
Member happiness is often tied to the perceived value of the membership. If a member feels like they're getting much in return for an affordable rate, they're going to keep re-upping. On the contrary, a member who doesn't feel the price justifies the value will cancel.
Continue to provide fresh content and new offerings within the existing membership. This will cost you a little time and money, but view it as an investment in membership retention.
4. Grandfathered Pricing
It's only natural that you'd want to increase your membership rates over time. The membership becomes more valuable with time and the price should reflect that. But you have to tread very carefully with your pricing. Otherwise, you could frustrate your existing members and unintentionally lead them to cancel their memberships.
The best approach is to use grandfathered pricing. Let existing members continue to pay whatever rate they paid when they signed up, while charging new members the increased rate.
5. Cultivate Community
People crave interaction with other people. Thus, if you want to keep your members happy and engaged, you should make it a point to cultivate community and foster healthy relationships between your members. This can be done via breakout groups, message boards, online events, Facebook Groups, and anything else that provides an opportunity for direct engagement.
6. Personalize the Experience
Nobody wants to feel like they're just a number. People want to be seen as individuals, worthy of attention. In a membership site setting, you can play on this desire by personalizing the experience as much as possible. Here are some examples:
Look for every opportunity to use a member's name
Enable profile personalization
Tailor content to each individual profile
Personalization can get expensive, but there's almost always positive ROI when done at scale. Try it out and see what you think.
7. Build and Maintain Your List
Members will join and drop off – it's just part of the business model. And while you can't totally control who comes and goes, you can do your best to stay in touch and continue engaging with members after they pause or cancel a membership. One way you do this is by building and maintaining your email list, slowly nurturing it over time, and proactively welcoming people back into the fold.
Adding it All Up
Every membership site has its own unique flavor, structure, and business model. But by implementing these tips, you can dramatically increase your chances of enjoying sustainable growth and long-term viability. Good luck!