Many people go into business to create an organization that will make a difference in the world. For example, most non-profit organizations are created by people who are passionate about helping others.
Even schools, orphanages, and nursing homes are often created by people who care about their community and want to make a difference. For instance, Australian saint Mary MacKillop – Sister Mary of the Cross – was a renowned educator, innovator, and social reformer who worked tirelessly to found educational and care organizations to help lower class Australian citizens.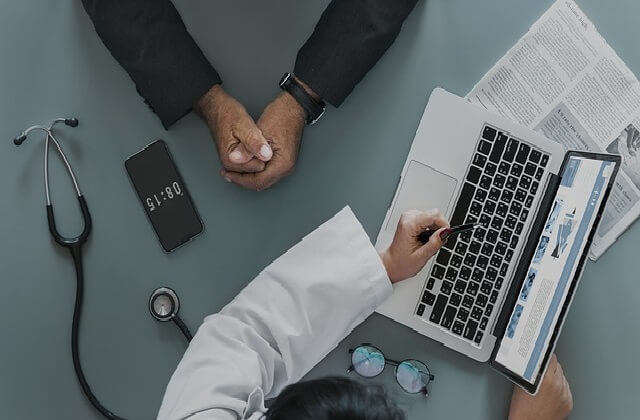 Opening a Medical Care Facility? You'll Need to Administer Strict Oversight
Communities require these organizations to thrive, but they're not easy industries. For instance, say you're running a care facility. Your oversight is required to make sure the organization is held to high standards.
It's tempting to hire a management company and run your care facility hands-off, but it's not good for your patients. Facilities that provide medical care are especially vulnerable when you're not involved in the day-to-day operations. For instance, if you run a nursing home, you may not know if residents are experiencing abuse or neglect.
Strict oversight can prevent injuries, abuse, and lawsuits
The unfortunate truth is that patients in medical facilities (like nursing homes and assisted living facilities) are more likely to develop pressure sores (aka bedsores) than they were ten years ago.
It's not uncommon for management to short-staff nursing home facilities, which often leaves patients with mobility issues in the same position for too long. When these patients aren't turned or moved every few hours, bedsores can develop.
Bedsores aren't benign. When a person doesn't move for a long period of time, blood flow is cut off from areas of their body that are under pressure.
This leads to tissue death and an open wound. An untreated bedsore can develop into a deep and infected wound. Since bedsores are caused by neglect, they're the source of many lawsuits. The worst part is bedsores are absolutely preventable.
Your strict oversight will give patients the right care
If you hire a management company to run your nursing home without your personal oversight, you're putting patients at risk. Management companies aren't all bad, but you have no way of knowing how they'll handle important decisions that might cut into profits.
For example, nursing homes should provide adjustable beds for patients with mobility issues. However, despite being a necessity, they can cost thousands of dollars each. If your management company doesn't want to spend the money on adjustable beds, you patients will suffer.
Adjustable beds are not only easy to get in and out of, but they contribute to the prevention of bedsores.
When a patient can raise and lower the head and foot of their bed, they can reposition themselves throughout the day and relieve pressure without having to rely on a nurse. For patients who can't move themselves at all, adjustable beds assist nurses in moving their patients.
Adjustable beds also make it easier for nurses to adhere to no-lifting policies designed to prevent injury. The NWH Journal reported that in 2014, 54% of injuries sustained by nurses were sprains and strains. Many of those injuries are caused by moving patients.
A good care facility will usually have a no-lifting policy to prevent musculoskeletal injuries in staff and to prevent patient injury. For nurses to adhere to a no-lifting policy, special equipment is required. In addition to different types of lifting aids and proper training, an adjustable bed is a necessary component.
Running a medical facility requires commitment
Running any kind of business comes with risk, but medical facilities carry a greater risk. To minimize the potential for patient injury and/or lawsuits, it's imperative to maintain direct oversight of staff members and all operations.
If you're going to run any kind of care facility, for the sake of your patients, stay involved with daily operations and be committed to maintaining personal oversight. Running a medical facility is a profitable business, but it shouldn't be a hands-off investment.