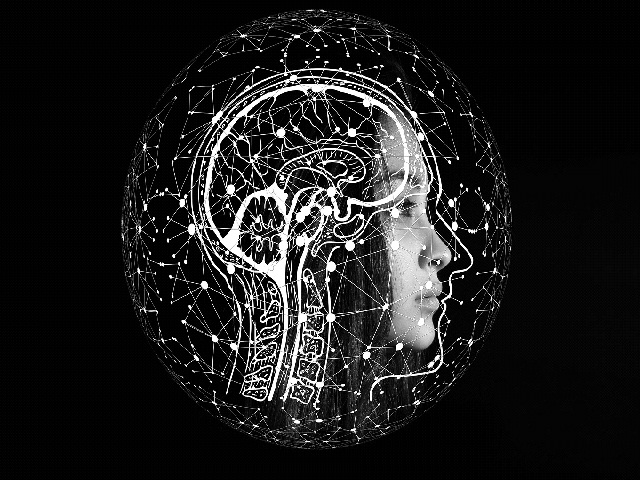 Krishen Iyer on Avoiding Cognitive Bias to Build a Successful Company
"The curse of knowledge" comes with cognitive bias. It is an issue that frequently leads to the downfall of businesses of all types and sizes. Cognitive bias is the assumption that the other party, usually a new or prospective customer or user, knows something, but it hasn't actually been made clear to them.
For instance, a fast-casual restaurant sets a policy that customers are not entitled to free fountain drink refills. There could even be a sign proclaiming this above the drink station. While frequent customers and staff are aware of this rule and know where the sign is, expecting the same familiarity of new and infrequent customers is a form of cognitive bias.
According to business leader Krishen Iyer, the "curse of knowledge" is a major problem in business. It even goes beyond customer service and basic business communications. The marketing expert and founder of Encinitas-based MAIS Consulting, a third-party administrator for Affordable Care Act (ACA) marketplace plans, recently secured another round of funding to help insurers gain more subscribers throughout 23 states.
But it goes without saying that insurance of any type, but especially health insurance in the United States, is a far more complex product than fountain drinks. Despite insurance companies being aware of this fact, cognitive bias continues to affect current and potential subscribers, as well as internal operations. Most people are aware that navigating health insurance is daunting for potential subscribers, but many are not aware of subsidies they qualify for and state-level programs that can assist with prescription drugs and other out-of-pocket costs.
Krishen Iyer disagrees with the sentiment that all potential subscribers have a clear idea of the type of care that health plans are mandated to include in the state they live in, and that they know which plan best suits their needs. "Insurers are increasingly relying on MAIS and other third-party administrators to help potential subscribers with navigation, enrollment, and placement with ACA plans since so many don't even know that they can still sign up for these plans and what they actually cover. There is a knowledge gap between insurers and subscribers, and vastly reducing this cognitive bias is how you spur sign-ups and ongoing growth."
Cognitive bias can affect every aspect of the business from client communications to even signage in a physical store. But it also greatly affects technology: if an app or website doesn't have an intuitive layout or user experience, users can end the enrollment process early out of frustration.
Prior to founding MAIS Consulting, Krishen Iyer founded MNP Insurance, later Quick Link Marketing. Both companies experienced incredible growth and utilized emergent technologies of the time to generate leads for insurance agencies. In pivoting this experience to MAIS with contracting, technology consulting, marketing, and strategic growth services for insurers with a focus on ACA sign-ups, Krishen Iyer has seen and demonstrated the value of reducing user-facing cognitive bias.
"If a current or potential subscriber doesn't understand the enrollment process, or quits in the middle of it, there needs to be a way to track these issues and prevent them from happening again. It's safe to assume most subscribers do not have the same knowledge of insurance policies and how the ACA works that the insurer does, and cannot be expected to be familiar with the user interface or terms of coverage."
With millions of Americans losing employer-sponsored health benefits as a result of the COVID-19 pandemic, but are too young to enroll in Medicare, the demand for marketplace plans has significantly increased. Record levels of self-employment throughout the United States have also led to stronger demand for health coverage that does not hinge on traditional employer-provided insurance. With many of the newly self-employed facing protracted periods of low or moderate income as they transition careers, this has enlarged the subscriber pool for private insurers, but these subscribers usually cannot afford the plans without ACA subsidies. Many do not enroll out of fear that their income maybe just be a few dollars too high to keep receiving these subsidies, and would need to repay them on next year's tax return.
Krishen Iyer stated on this matter, "Subscribers are often aware of this issue. But we cannot assume that they know how subsidy repayment works, or if they are aware they can report changes to their insurer if their income or household size changes so that they don't under or overpay."
With three successful companies in the insurance industry behind him, Krishen Iyer believes that conquering cognitive bias is why they were so successful. Focusing on each insurer's needs and finding ways to improve their business processes has been a major driver of the explosive growth MAIS has experienced. However, it ultimately comes down to addressing cognitive bias at each insurer's subscriber level that led them to attract and retain more subscribers who need ACA subsidies to afford their plans.
"One of the biggest challenges in marketing for insurance, especially ACA insurance, is making the potential subscriber aware that they even have this option," Krishen Iyer declared based on over 20 years of insurance industry marketing. "When open enrollment takes place every winter, many people are not even aware when the dates are. Not all state governments clearly communicate these date ranges, and we cannot assume potential subscribers have seen the tweets or bus shelter ads. Many are under the impression that they don't have access to non-employer health plans at all, or that there are special circumstances where you can get a plan outside of enrollment."
Even if the marketing department has brilliant campaigns and outreach, it cannot be assumed that they reached their target demographics and that they understand what's on the website and marketing collateral. By making the wording easy for subscribers to understand, having a smooth and intuitive user experience, and simplifying methods for tracking and reporting problems, your insurance company can be easily poised for growth.