Construction business is one of the pillars of the global economy. Earth's population will reach 9.7 billion by 2050, as per the United Nations (UN).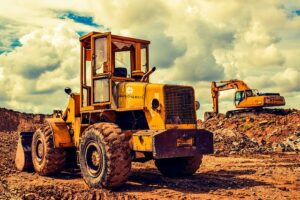 We expect most of these people to live in the cities. Therefore, the future of the construction business seems very bright. After mining and finance, construction is the third-largest industry in Australia. It constitutes 8% of the country's national GDP and involves 9% of its total workforce. This industry also accounts for 6% of the world's GPD. In Australia, construction jobs have three main categories. The contractors tend to do some residential construction (houses, bungalows, et cetera).
Non-residential contracts involve building workplaces (offices or schools). Engineering construction deals with erecting large-scales factories and essential industries.
But every booming market has some drawbacks and offers numerous challenges. The same goes for the construction business. We're going to briefly discuss problems encountered by the world's outperforming industry of construction. These challenges or obstacles range from unhappy subcontractors to payment delays. We will discuss the possibility of pollution, vandalism, shortage of labor, and other common business issues.
Advanced technology is bringing changes in all professions. But they also present specific difficulties for the older generation. So, here are seven must-known challenges faced by the construction business:
CLASH WITH TECHNOLOGY
Most construction workers belong to the generation of boomers. They were born before the age of modern technology. Today, businesses are trying to integrate digital electronics with their everyday jobs. IoT, industrial automation, and cloud-based computing are becoming norms of the century.
An industry can't survive if it fails to adapt to modern scientific requirements. Therefore, competition is the real obstacle here. Those who are slow to adopt these changes fall behind. A contractor needs to understand the importance of "drone mappings" if he wishes to stay in business.
UNRELIABLE EQUIPMENT
A successful construction business relies on quality equipment. These days people can get imported construction machinery and equipment online, and you may visit this site ablesales.com.au for further details. A contractor's heavy machines can get damaged or stolen. They have a limited life-span and need regular servicing and timely maintenance. There's no harm in having your expensive equipment insured. Working with unreliable machinery is one of the leading challenges faced by the construction industry.
SHORTAGE OF LABOR
The construction industry thrives on manual labor. But Australia has a lack of young workers. Not just construction, Australians feel the same problem with carpentry, plastery, and paint industries. Similarly, a 2010 study showed that the construction market got divided into four generations. These were traditionalists, baby boomers, generation X, and millennials. The first two categories made up more than 80% of the construction business. This industry needs to recruit more young people.
But the youth doesn't seem interested in the construction market. They seem to prefer other, more lucrative business opportunities.
COSTLY MATERIAL
Prices of raw materials suffer from imbalance and tend to change abruptly. A contractor has to bear the risk of these varying expenses. If the prices are higher by the time the project completes, the net profit goes below expectations. That's why small business owners suffer miserably in the construction industry. As per the Associated Builders and Contractors (ABC), material prices encountered a 5.3% increase between 2017 and 2018.
Except for lumber and crude oil, other raw materials had elevated rates after a year. Iron and steel prices suffered a 17.6% increase in 12 months. Natural gas faced a 13.9% increase in its prices after one year, and these vibrant prices are quite a nuisance for the construction business.
ENVIRONMENTAL CONCERNS
Climate change is a scientific fact, and global warming a worldwide concern. The rise of industrialism in the world has contributed much to these environmental problems. The construction business is certainly no exception. As per the World Economic Forum (WEF), construction is responsible for 25-40% of the world's total carbon emissions. The trends of the 21st century have made the contractors care about the environmental consequences of their industry.
POORLY-PLANNED PROJECTS
A detailed and comprehensive plan is necessary for a successful business. Such a policy covers multiple aspects of the industry. It helps contractors calculate the amount of money and the number of laborers required for a project. Lack of concrete planning is one of the gravest challenges faced by the construction business. Stagnant productivity poses another threat to the future of the construction market. A study by the Construction Owners Association of America (COAA) revealed some shocking facts regarding this issue. They found that 63% of labor time got wasted in:
Waiting for the delivery of raw materials
Traveling to the area of construction
Idle chatter about the project among the workforce
Early lunch breaks
It seems that this time could've been spent more productively and efficiently had the contractors worked smarter.
SAFETY ISSUES
Spending less money on the safety of the workers seems like a win-win situation at first. Accidents at construction sites aren't as rare as you might've thought. As per the International Labor Organization (ILO), one fatal accident occurs at construction sites around the world every ten minutes. So, carelessness about safety training can cause contractors some unexpected expenditures. These expenditures include ramifications from litigations, lawsuits, on-set theft, and vandalism.
Precautions can be taken by installing CCTV cameras, arranging for an alarm system, or building fences around the site.
CONCLUSION
All the business problems mentioned above are solvable. The key is to do some research, think innovatively, and foresee the hindrances. Buying high-quality, long-lasting, and easy-to-service machinery guarantees success in construction. There is nothing wrong with being up-to-date and using top-notch technological equipment. But there are still particular challenges that are out of a constructor's hands. Also, some problems will resolve over time. But, generally speaking, the future of the construction business always looks brilliant.