You've seen a lot of your friends get engaged, and you may even be recently married yourself. You've spent a lot of time lately helping others with their weddings and find that it comes naturally to you.
If you've enjoyed the nature of this type of work, then it may be the right time to start a small business as a wedding planner. There are many advantages to doing so, with one being that you get to work for yourself.
Let's take a look at some things to consider so you can figure out if it's the right time to start a small business as a wedding planner.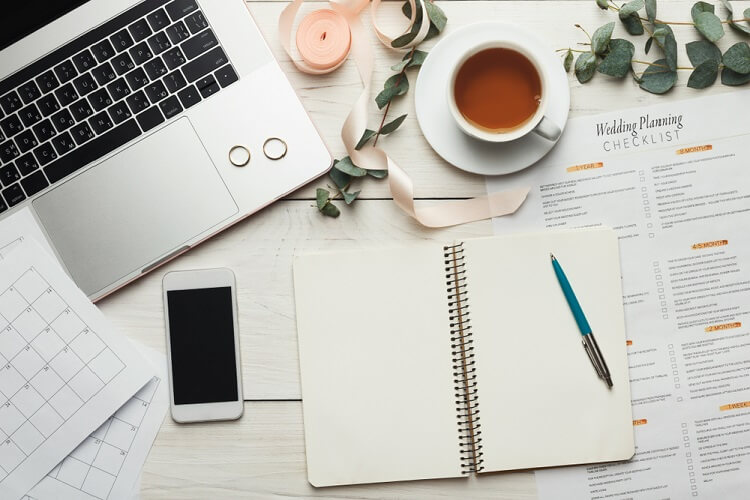 1. Consider Learning from Experience
While the thought of being there when your best friend picks out her favorite diamond engagement ring is exciting, there's a lot more to planning a wedding than you think, and not all of it is going to be this glamorous.
This is why it's a great way to learn the business by being employed by someone else first before you venture out on your own. While you can dive straight into your own business, there is a lot to be said for working with someone who has expert industry knowledge. This can be anyone from an on-site event coordinator to a catering company or a reception venue.
2. Check Out Educational Courses
You may be surprised to find out that there are several professional organizations that offer programs and even official accreditation in the industry of wedding planning. While getting completely accredited isn't necessarily going to guarantee you are successful in your own business, it's definitely going to put you ahead and help you learn as much as you can about the industry.
You can also channel your wedding planning spirit into any upcoming weddings of friends and family – there's a good chance that they'd be willing to let you help them out in return for some valuable experience.
3. Align Your Style with Your Company
It's important to develop a wedding planning business that directly reflects your personal style – after all, wedding planning is all about style. The bride is trusting you to make her wedding beautiful and a dream come true, after all.
This means that everything from the name of your business to your logo and even the fonts and colors you choose to use in your branding must reflect your personal style and the type of clients you want to work with.
4. Be Realistic About Financing
Anyone will tell you that starting up your own business is going to take a bit of an initial cash injection – without this, you're not going to get very far. However, before you get put off, know that the capital you need to start a wedding planning business is surprisingly small.
In fact, CNBC recently published an article that included wedding planning on their list of 27 businesses that you can get into with $1,000 or less – but even with this, it pays to be realistic. At the very least, you'll need office supplies and a computer, so try to have a buffer that's going to keep you afloat until you become established.
As a professional wedding planner, you'll be a creative visionary, a multi-tasker, an artist, and a confidant. While some days may feel like they last forever, if you start and build your business the right way and conduct it well, you will be rewarded for years, if not decades, to come.
There are always people getting married, so there's plenty of business to go around. Make sure you know the ropes and rest assured that love isn't going to go out of style anytime soon.