Like other social networks, Instagram is slowly being dominated by video content. Majority of Instagram videos are shown in its newsfeed and Instagram stories. Boasting of more than 500 million active users, Instagram has an accumulated 20 billion videos and photos shared.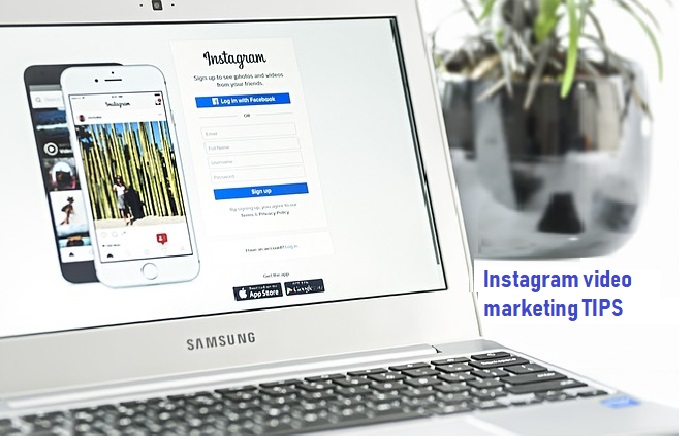 For starters, Instagram video length has been increased from 15 seconds to 60 seconds, which is of great significance to all internet marketers. Because of this, you can now showcase your product videos more vividly and in much detail.
Initially, photos took up much of Instagram's feed. However, videos are increasingly becoming dynamic, making it easy for Instagram users to view products, buy and share reviews about certain products.
If you are looking to market your products through Instagram, photo and video strategy should be your main marketing options. Photos require nothing more than taking high-quality pictures.
However, as for videos, consider some tweaks that will boost your strategy. Below are some tips you can leverage to in your video strategy to blow up your Instagram marketing.
Instagram video marketing tips
Create compelling content
Content remains king everywhere. Be it written blog posts, Infographics, and even videos; your content should be compelling enough.
Ensure that your video content does not only draw attention and increases conversions but also make your audience think about your brand in depth.
Always focus on the interest of your Instagram audience and create a script around their needs.
Give them some sneak peeks about your business, behind stories, employees and share videos of the latest employee team-building trip you had. This creates an emotional touch with your audience.
Make the Viewer Stay
You have certainly looked at the various guides on how to make your Instagram videos. Well, the key is always to make your viewer stay glued to your video. To achieve this, make your message clear.
Use tactical techniques that bring an element of surprise, but ensure that the video doesn't entirely digress from the core message.
Note that the attention span of every internet users cannot go beyond 5 seconds.
Therefore, with the available 60 seconds, make your intro super captivating to grab the viewer's attention, so that they remain watching. Pack the first 5 seconds with catchy content that they will want to watch the rest.
Use a story
Storytelling is overly instrumental when it comes to video strategy. Viewers not only want a quirky caption with a fancy punch line but would also want a story that will enable them to connect with what your brand is selling.
This will not only push them to purchase your products but also make them become retained users of your products and services.
Incorporating storytelling technique in your video making technique will give your Instagram viewers a lasting impression in their minds.
The best way to do this is to pick a social cause and develop a video around it. Always be cautious when using a social cause as it resonates with your audience directly.
Include subtitles and text overlay
Instagram videos often have an auto-sound play option. Therefore, most videos will begin with muted sounds. Some users may turn the sound on while others may not turn the volume on for various reasons.
If they can't understand the video when mute, they will obviously leave without watching it completely.
This is why including subtitles and text overlays is important. Through this, Instagram viewers will easily understand your brand message without even having to turn the sound on. Subtitles makes it easy for the viewer to understand the video message too.
Note that subtitles and text overlays don't bring traffic. They are just used to enhance the visual appeal of your video. You will have to narrate your story in a creative and engaging way through images or motion pictures for more traffic.
Make horizontal and vertical videos
If the current statistics are anything to go by, a significant percentage of internet users access Instagram through their mobile phones.
This means that the majority of your audience will be viewing your videos from their mobile phones. That said, vertical videos won't be a safer choice as viewers would have to tilt their phones every time they need to watch something.
Nonetheless, vertical videos are becoming popular due to Instagram stories. They are best as they fill the mobile screen offering an awesome visual treat. They are, however, not good for use as timeline videos. They are disorienting to the users, perhaps the reason why horizontal videos are preferred.
Use videos of events and offers
You shouldn't solely depend on product promotion videos to market your brand. Create videos of new product launch events, promotional events, how-to videos, behind the scenes and offers to capture more attention from Instagram users.
Special sales or offers with discounts can also be made in a video form to reach prospective customers. Always throw in a message related to product sales, event or promotion to provide more awareness about your product.
Post at optimal times
Success with video strategy requires a lot more than just creating the video. You should do extensive research to determine the best times for posting Instagram videos. Posting randomly during the day may not bring about desired results. You should identify times at which your audience are active on Instagram.
Several analytic tools for Instagram growth can help you with this. It is at such optimal times that your video will achieve maximum reach and shared most. When doing this, remember that video quality plays its own flair, and is what will keep your audience coming back for more content.
Conclusion
Instagram, like other social platforms, is an ever growing and evolving social network. On the other hand, video marketing just got started and continues to offer more opportunities to several digital marketers. The success of any video strategy hugely relies on you as the content creator.
You should make videos that are specific to Instagram since different social network allow different video lengths. Ensure that you convey your message within the allowed 60 minutes in a clear and concise way.
Putting into action the tips mentioned above will spearhead your social media presence. Don't forget to use Instagram tools and analytics to evaluate the performance of your video strategy.