Web development is a profession that is reaching heights in the present-day digital world. These are millions of websites all offering the same services scattered across different pages of Google. The success of each website however is completely dependent upon how you tackle the work and what kind of things is compulsory in the development of a successful website.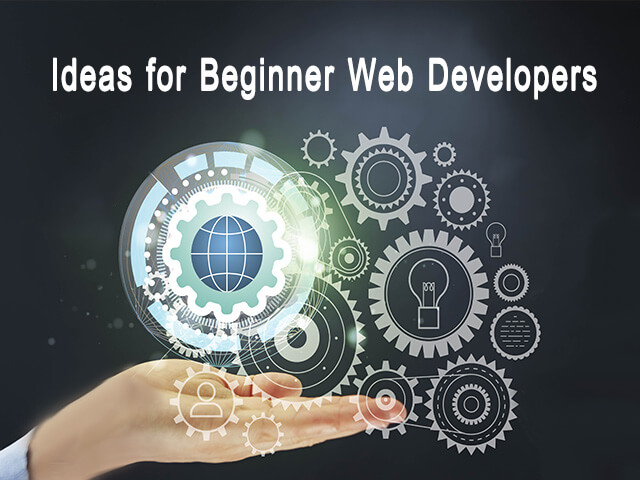 This article cmprises of the key to success and proven methods put forth by professional and successful website development consultants who know their way around a website of any theme, niche, and business. All you need to know are a few basic tips that will help you enter the profession of web development as a novice developer.
In this article, we will discuss some of the best tips that will help you become a professional web developer.
Learn and Keep Learning
Experience doesn't matter as long as you are not in touch with the latest trends in digital and online marketing and sales platforms. You need to be able to get in touch with the newest trends that a search engine has introduced and how you can continue to improvise on your current skills.
To remain competitive, stay in touch with popular courses and classes.
If you are self-employed, there are plenty of online platforms that allow you to learn and attend online courses.
If you are working for a professional digital marketing and software house like Logozila, you will find plenty of growth opportunities and plans that will help you stay up to date with the latest trends.
You can also complete professional diplomas that will not only help you get a better job but also improve your current chances of finding a better job.
Open-source Contribution
If you are working on your personal projects for private clients, this will give you a great opportunity to learn things by acting according to the demands of your clients. If you are limiting your time to develop websites to office hours, it is highly likely that you will be bound to the same techniques for a long time.
However, working freely will help you grow and groom with the profession and also help you build a client-base that can give you the opportunity to work from home. Think of web development as a fun hobby that you get to perform for the rest of your life instead of a tedious task.
You might think of working on open-source projects as a hard task that involves a mature skillset but quite frankly, you will develop a ton of skills like:
Leadership skills
Ability to solve a problem
Handling professional clients on your own
Learning new things all on your own
Review Your Coding
Even though platforms like WordPress allow you to do most of the work without codes, there are still some things that you need to code and customize according to the demand of your client. Or, you never know when a client asks for a fully-coded website/application, etc.
If you are working for a professional software house, you must have the culture of code reviews established by the department and development heads. If not, you can introduce it to your working environment. Having a thorough code review will help you deal with problems and report the bugs before the thing is even live on the internet.
Maintain a Proper Record
This is extremely important. You need to comment on your damn code. This is extremely important to maintain because as a developer, you may be able to understand your work. People, however, mainly your clients need to know what you are doing. Therefore, you need to consider adding documentation for coding.
Two things that you need to consider in this process are:
Readability and understandability for the client.
Machine interpretation
One of the major reasons why you need to add documentation with the codes is:
To explain complex codes
Self-reflection for performance evaluation and improvement
Maintaining a record for your department head and in-house QA
Take Ideas of the Internet
As discussed above, there are millions of websites live on the internet that will help you learn and take inspiration from. You have millions of amazing and extremely creative websites just a click away from you.
All of them are there to earn money one way or the other. Once you start your research, you will be surprised to see that most of the websites are similar to each other and some of them even have the same themes.
Learn from other sites, take their idea, and then build your own thing. You need to see the source code, search for the theme (if any) and look for the design and purpose of their website. Learning from other people is an experience that you cannot get from anywhere else. This is why research is very important.
Bring Purpose to Your Code
As a developer, you need to be a hundred percent sure that you know the purpose of the code that you are writing. Think of different possibilities like:
What is your goal from this code?
What kind of outcome are you expecting?
What are the requirements of your clients?
Do you understand the requirements of your clients?
What are your clients looking forward to achieving from this website development deal with you?
Is your performance going to affect your client's business?
Even if you are working on a personal website and your very own projects, you need to paint a bigger picture. Don't think of your business as something that has to entertain only a few clients.
Think of how you want to grow your business.
What kind of services you want to add to your website?
Would you like to entertain global clients or you are happy with the local ones you are presently working with?
What kind of websites would you like to handle?
Are you a single person or would you like to begin a team and professional office one day?
Just compile everything before making a service. If you are a novice with zero experience, you can also talk to website development consultants for a more professional overview of your idea. Simply based on your goals and what you are trying to achieve from this entire notion – write down the required codes.
Conclusion
There are millions of websites on the internet and these figures are continuing to grow due to the rapid rise in demand for web development services. If you are one of the beginner web developers looking for an established career in the field, the above-mentioned points will help you learn new skills and understand your goals as a professional web developer.