he educational system in the United States faces significant challenges at every level from kindergarten to college.
These challenges range from working with limited budgets to creating curricula for students from diverse backgrounds.
Today's complex K-12 and higher education issues require passionate people with advanced leadership skills to make a difference.
Earning a Doctor of Education (EdD) from University of Phoenix provides students with skills that can help them assist public schools and colleges in evaluating data and implementing best practices for student success.
Having high-level credentials in the field of education also helps prepare future leaders to direct teachers, professors, students and parents through a crisis and come out stronger at the end.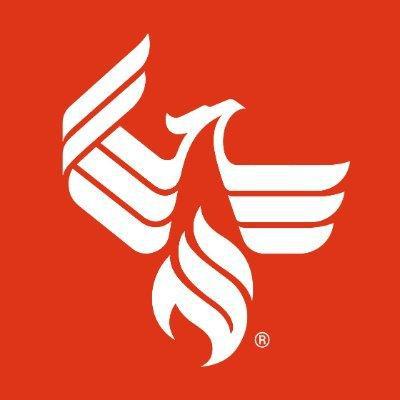 EdD Students Must Prepare and Defend a Dissertation
Graduate degree programs are intense and research-heavy, so it should come as no surprise that the final requirement for graduation meets the same standards. A dissertation compiles academic research from throughout the EdD program including references to new and pre-existing data.
University of Phoenix EdD students begin their dissertation with a thesis statement that they must defend with data discovered during their research process. They should prepare to devote extensive time to writing their dissertation and know that instructors are available to provide guidance along the way. The typical length of a dissertation at the doctoral level is 100-200 pages.
University of Phoenix Doctor of Education Program
The EdD online program from University of Phoenix takes approximately 42 months to complete. The primary goal of the advanced degree program is to prepare students to step into leadership positions in the field of education. EdD students learn analytical and critical thinking skills to solve complex educational problems and improve student performance. Those desiring certifications or licensures will need to pursue additional opportunities and qualifications after receiving their EdD degree. Specific skills students can expect to learn include:
Understanding compliance, legal and regulatory issues related to education
Developing a unique leadership style by integrating moral and ethical principles with formal education
Evaluating and applying current research and statistics to complex issues in education
Using historical, philosophical and social research to present solutions to modern problems in education
Enhancing strategic planning skills with leadership principles and theory
Exploring Advanced Careers in Education
Earning the EdD credential can prepare students for a wide range of careers in education administration. Here are just a few possible career paths:
Academic Affairs Dean
Also known as a post-secondary education administrator, a person in this role assists students with academic issues such as poor test performance. A dean of academic affairs typically works onsite and acts as a neutral third party when meeting with students and teachers to discuss solutions to academic issues.
The overall purpose of this position is to assist any student requiring intervention to meet their full potential while enrolled in school. Academic deans bear responsibility for creating and fostering a safe, respectful and challenging learning environment.
Dean of Students
A dean of students acts as the face of the educational institution and is often the first person students meet with when experiencing academic struggles. The person fulfilling this role is also responsible for creating and implementing activities outside of classroom learning to ensure that students have a rewarding experience during their college years.
A common career progression for a dean of students is to work for several years as a school administrator and then obtain the credentials to advance. Both private and public schools hire people for this role.
Provost
The provost of a school takes responsibility for its academic program and curriculum. One of the primary duties of a provost is to decide how to allocate financial resources. The decisions this person makes play a major role in preparing faculty to keep students on track to meet academic goals for each term.
A provost must have strong planning and strategy skills along with deep knowledge of school culture and academia. Many in this position view themselves as a cheerleader to support students and staff and encourage them to do their best.
The EdD Credential Is Specific to Leadership Roles
People who pursue an EdD have often worked as teachers or held mid-management positions in education for several years. University of Phoenix students who wish to become teachers should enroll in a teacher preparation program instead. While people with EdD credentials do interact with students, they spend most of their time researching, proposing and implementing high-level solutions to improve student experiences and academic performance.
About University of Phoenix
University of Phoenix offers online courses for adult learners. University of Phoenix is accredited by the Higher Learning Commission and its predecessor since 1978. Prospective students interested in learning more about the Doctor of Education degree program at University of Phoenix should complete this form.