You thought SMS marketing was dead? Well, think again.
Here are some stats to show you that SMS marketing is still alive and kicking:
5 billion people worldwide can send and receive SMS messages.

75% of consumers don't mind receiving text messages from brands.

Text messages have an open rate of over 95%.

90% of SMS messages are read within 3 minutes.

SMS messages have a 209% higher response rate than Facebook, phone, or email.

By 2020, more than 45 million people will opt-in to receive business SMS messages from companies.
If you're ready to leverage SMS marketing for your small business, we have some tips to help you maximize your results.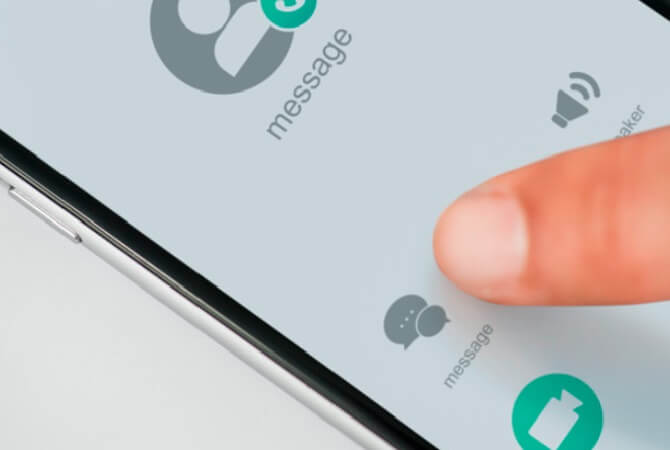 How to Use SMS Marketing for Your Small Business
1. Have a Plan
Start by creating an SMS marketing plan.
The first question you should answer is: What's the objective of your campaign? Do you want to sell, inform, or maybe offer customer support?
Once you answer this question, you will have a base to construct your SMS marketing needs, and begin shaping your strategy. Here are other questions you should answer:
Who is your audience?

Do you need coupons or a landing page?

Do you need a keyword or a shortcode?

How long will the campaign last? Will you be sending only one message or a series of messages?

Will your SMS campaign run alongside an in-store promotion or an email campaign?

Can your message be conveyed within 160 characters?
Once all of these questions are answered, you can start looking for a service provider and tools that will help you run a successful SMS campaign.
2. Use an SMS API
An SMS API key allows you to maximize your SMS automation potential. Depending on your products/services and your CRM, an API integration offers the following possibilities:
Segmenting customers into groups for targeted promotions.

Sending a welcome SMS message after the customer signs up for an account and provides the mobile number.

Using SMS as a part of your lead generation and nurturing strategies.

Linking customers' mobile numbers to other account details, like email, for the purposes of a multi-channel marketing strategy.

Managing loyalty programs.
3. Collect Mobile Numbers
People consider their mobile numbers sacred and, unlike their email address, they aren't so keen to share them. If you want to get their numbers, you'll have to build a trustworthy relationship. Customers need to know that the offers you're sending using text messages are exclusive and not the same ones you're sending via social media or email. They also need to know that you won't be sending messages too often (once or twice a month should be enough). 
You can collect customers' numbers by simply asking them when talking on the phone, using a sign-up sheet at your register, by giving them a number that they can text to subscribe to your SMS messages, or allowing them to submit a form on your site.
This will allow you to send mass text messages. Just make sure you are providing value each and every time you do this so they do not see your texts as an annoyance.
4. Create Clear Messages
This sounds like a no-brainer, but don't forget that you're limited to 160 characters. If you can convey your message using less, even better. Ensure the message is clear, specific, and written in good English. Don't use emoticons, all caps, and abbreviations.
5. Use Effective CTAs
CTAs are a great way to increase customer engagement with your SMS texts, which is exactly what you're looking for. You want your customers to read the SMS texts you're sending, and act on them.
Here are a few examples of great CTAs:
Click here

. If the 160-character limit isn't enough for you to include all the necessary info, a 'click here button' will solve your problem. This will help for those instances when you are hosting an event and you want to add more details like an informational video about the event, a link to your website for more details, or a map.

Buy now

. Target customers who you know routinely buy a certain product with this button to make it easier for them to make a purchase.

Show this text

. Ask customers to show the SMS you sent to earn a discount. Example: Show this text and get 30% off your next bought item. This is an effective way to get people to engage in your promotion.

Text to Vote

. Another way to engage customers is to create polling to see what they think of your product quality, prices, service, etc.

Text to Win

. Everybody loves free stuff. Ask customers to send an SMS to enter your contest. This type of campaign is a great way to remind customers of your existence, engage them, boost traffic, and increase sales.
6. Make Sure the Timing is Right
SMS marketing is based on urgency. As mentioned before, people tend to open text messages within 3 minutes. Studies have shown that when text messages are designed as last-minute impulses, clients' response rates to sales, promotions, and events are highest. For instance, if you have an event happening Saturday evening, send an SMS message on Saturday morning. However, avoid sending texts earlier than 8 am or later than 9 pm.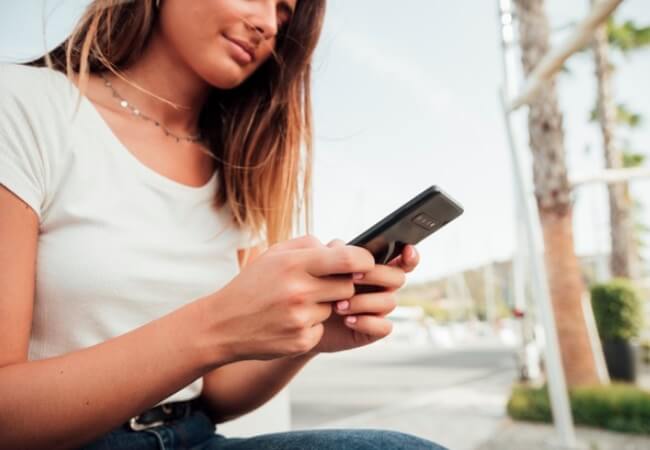 7. Test and Optimize
Depending on your goals and objectives, there's a number of parameters you need to track, monitor, and optimize, including opt-outs, conversion rate, and click-through rate among a few. The most basic form of testing and optimizing is A/B testing, so be sure to do it! Focus on one of the following factors in every test:
Text/content/keywords

Call to action

Coupons

Day and/or time sent

Sender name
Happy texting!