Startup Using Technology
As a new business owner, there are a ton of tasks on your plate. You have your team to manage, your marketing to nail down, and a company to grow. But if you're feeling overwhelmed, there are tons of ways you can start making headway on your to-do list.
The first step is to find the right technology that can help reduce the amount of paperwork you have to do. Below, we've compiled a list of different kinds of technology you can use to streamline your startup and begin experiencing the success you've always dreamed about.
Productivity software
If you feel like you're constantly distracted and not sure what to prioritize, there are many apps out there that can help you hone in your focus. For example, ToDoist is a to-do list app that's been downloaded by over ten million people. It has a simple interface that's both intuitive and user-friendly. Simply input your tasks and ToDoist automatically sets reminders and files those tasks into a relevant category.
If you're more of a visual person, you might want to consider CloudApp, a visual communication tool that can save work teams up to 56 hours a week.
Slack is another popular tool for startups and even big enterprises. Major companies like Airbnb and Target use Slack on a regular basis. You can integrate it into your workflow as well. Slack organizes all of your team's communication via channels so you can easily collaborate. You can organize channels by client, project, or department – it can be totally customized to be whatever you need it to be.
Project management
If you need help organizing multiple projects, project management software is a good investment. Basecamp, for example, is designed to help you organize ongoing projects, deadlines, teams, departments, files, tasks, and more. It helps keep all of your priorities in one place with notes and details for each separate section. Basecamp includes a message board, to-dos, schedule, documents, files, group chat, and automatic check-ins.
If you want to visually track each project's progress, Jira Software is another good project management software you can use. Create roadmaps, boards, plan, and track your team's strategy. At a glance, you know exactly how your plan is going.
GPS tracking
If you have any kind of business involving fleets, it's essential to invest in GPS fleet tracking small business. This kind of software serves a variety of purposes. It can boost accountability for your drivers, improve safety, reduce insurance claims, elevate customer service by optimizing efficiency, gain insight into driving analytics with reports, and you can even reward safe drivers.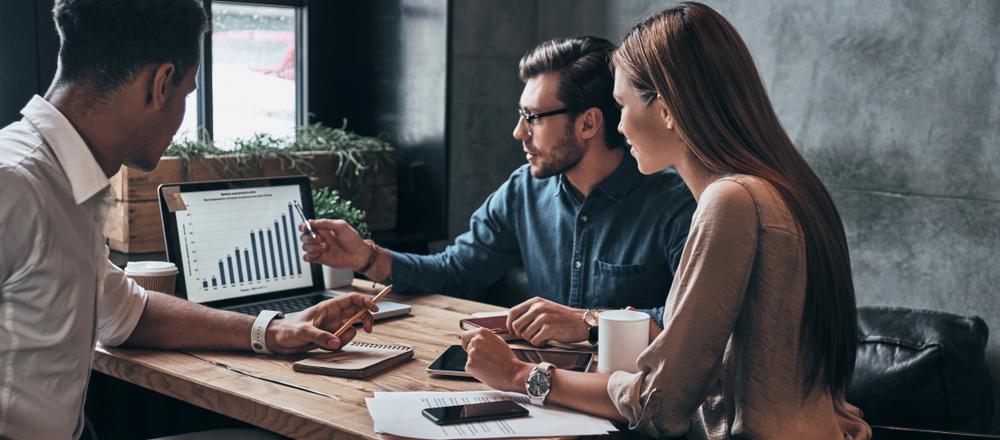 Applicant Tracking Systems ATS
ATS or Applicant Tracking Systems is a way to organize and manage your hiring processes. As you probably already know, a new employee can sometimes make or break a business. However, if a promising applicant somehow gets lost in a pile of applications, you've lost on someone who could have made a huge impact on your company. To avoid that situation, look into ATS.
Software such as Greenhouse includes services like recruiting, onboarding, CRM, partners, and event organization. Greenhouse helps companies and candidates at every stage of the interviewing and hiring process. It's a great resource to leverage if you don't have a fully built out recruiting and HR department.
Marketing automation software
Although doing marketing the old-fashioned way can provide you with some success, you'll get significantly more done if you automate some of your processes. For example, Mailchimp allows you to automate your emailing process. You can send out marketing emails, automated messages, targeted ad campaigns, landing page buildouts, and postcards. Plus, you can get reports and analytics on the success of those campaigns.
Another service you might want to consider is Autopilot. It effectively visualizes your marketing automation so you can see exactly what's working and what needs to be revisited.
Conclusion
New technology and new businesses go hand in hand. As a busy professional, it's crucial to understand how you can help your business and what can be automated so you can do less work. With the right technology, you can take your company from ordinary to extraordinary. What are you waiting for? Get started today!