Daylight savings times is just one hour, but it can cause major fatigue and impact your circadian rhythm. When you drive for a living, it can really play havoc on your body and your schedule.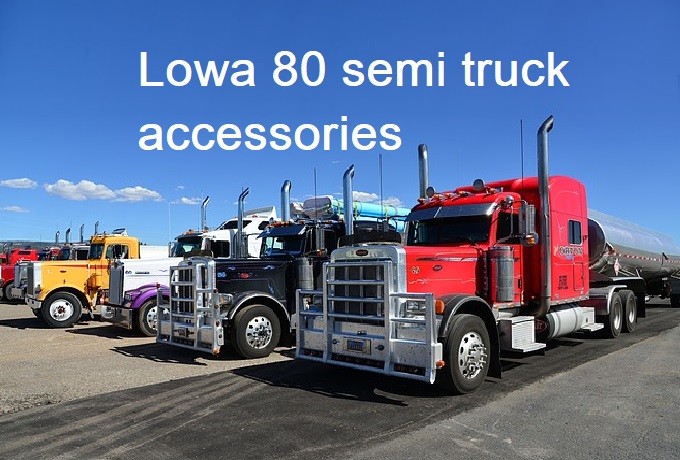 The added daylight can make it more uncomfortable when you're on the road, from driving into the sunlight to making it more difficult to get a full night's sleep. With these Iowa 80 semi truck accessories, you'll be safer and more comfortable.
Semi truck Accessories to Keep You Safe
Today, eight months of the year are in daylight time. As the days get longer, you might see more pedestrians walking outside and kids riding bicycles, depending on where you're driving. Safety is paramount. Here are a few ideas of items that will enhance your own safety and comfort:
LED marker lights  – install external and internal lighting to make your truck stand out no matter where you're driving. Plus, you'll have added lighting to see where you're going when you have to get an early start.
Steering wheel covers – stay in command with a stylish, comfortable cover that offers more comfort when you're driving.
Truck vent shades – enjoy the fresh morning air no matter what the weather is doing. With truck vent shades, you can open your window and not worry about getting rained on.
Truck visors – increase the shading in your truck by adding visors that will block that bright morning sun or the reduce the glare of that evening sun.
Drive Safe When Adjusting to Time Changes
Longer days and shorter nights may be great for farmers and schoolkids, but when you're on the road, it can really make it harder to stay focused.
When the time change occurs, be aware of other drivers who are also adapting to a new schedule.
Make sure you get enough sleep and downtime for your well-being and to adhere to federal regulations. Shop for accessories that make you more comfortable when you're driving.