Improvement of the workflow is important for every office. No business can run if there is a shortage of office supplies or things are not available at the time of need. But you don't have to spend lots of money to achieve these goals either. If you are habitual of saving money and making the best buying decisions when it comes to your business needs, you should know that there are ways of saving on business supplies. Here in this article, you will find tips for saving money on office supplies.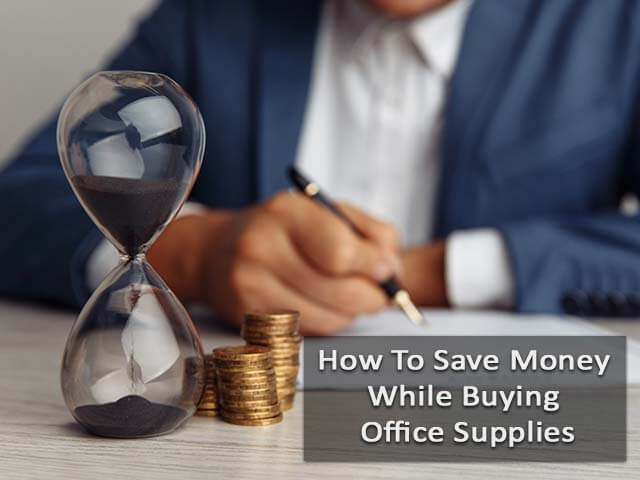 A Single Authority
In an office, there is no need to allow everyone to buy office supplies. A single person should be responsible for making all the buying decisions of office supplies. If you enable everyone to buy supplies as needed, you will soon find out that you have more supplies in the office than you need. Whoever you assign to manage the supplies in the office will know if there's any need to buy new products or not. They will also handle the problems of managing invoices at the same time. And to make things easier for the office supplier manager in your workspace, you should direct them to buy products from companies like Southwest Business Products.
Do Make Small Purchases
You should be well aware that you will be buying products at a retail price if you buy office supplies in small amounts. Now, there's no need to pay more for your office supplies. You can save a good amount of your money if you decide to buy in bulk. Office supplies purchased in bulk amounts come at a lower cost. Another added benefit is that you will not have to pay extra shipping charges if you buy office supplies every day.
Generic Is Good
The business of office supplies is a big one, and there are many players in the market. You don't have to rely on a single huge brand to fulfill your needs.
The branded products come at significantly higher costs because they have to make money for things like advertisements. If you have enough experience with different products and know what products are better than the others, you should rely on the generic products available in the market. For example, you can always go for a little non-famous staples brand.
Make A Supply Place
There is no need to set up separate drawers for office supplies in all cabins. A better and feasible solution is setting up a supply place in your office. In this place, every single employee will have access to different office supplies.
The items should never run out in this section so they know that they can handle their tasks without worrying about the late arrival or shortage of supplies. An added benefit of putting supplies in a supply place is that they will have to "Travel" to this section to pick up the items they need. This way, you can encourage your employees to get over the sedentary behavior to enjoy a healthy life.
Make Purchases Beforehand
One of the worst things to do while running your office is to make decisions haphazardly.
If you have the right skill set for managing people and operations, you can handle all office affairs with no worries. So always stay aware of the office supply needs and make decisions accordingly. Buy office supplies on a schedule and ensure that you don't leave out any products. Another benefit you get when you buy beforehand is that you save yourself from impulse shopping. When in a hurry, you can end up buying products that you don't even need to begin with, so stay clear!