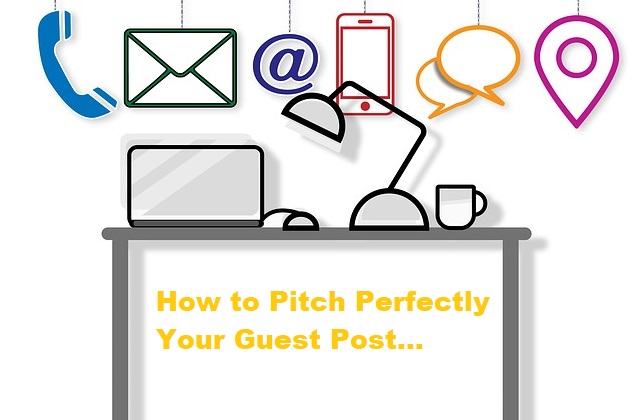 First of all let's discuss about the topic what pitching your post means .
It simply means to accentuate the importance and easiness of your post so that it's quite easy and understandable at the same time for the reader.
For a good and authentic post, you got to understand the importance of simplicity and the time constraints such that it fulfills all the requirements required without compromising on the content .
Some points to remember while writing a post are:
>> Find an appropriate site for the post.
just like writing a blog post , a good post requires a lot of reserach to be exact on the point and being a trustworthy source for the readers so that they can rely on the post for their knowledge and authenticity.
>> Lookout for the keywords and highlights used.
the keywords shouldn't seem very alien or complicated in resemblance with the reader, so that reader can easily understand and make a connection to the contents with his thoughts and ideas.
>> Become familiar with the guidelines.
before writing a blog or any post the writer must be very cautious of the guidelines and the meaning of the topic that it wants to convey.
>> Always write the subject header .
a subject header is crucial for any post which is the reason for the attention grabbing of the user or the reader to set their focus on what we worked upon in precise.
>> Craft a compelling lede.
i.e the intro of the article should be compelling and very interesting to keep the reader enthusiastic and not bored.
>> Now comes the BODY of the post:
Body in all consists of three parts inluding "THE INTRO", "THE MAIN BODY" and "THE CONCLUDING PART"
BODY in itself consists of few very important points to consider such as:
(1) Word count should always be kept in mind to make the post comprised and precise to point .
(2) The correct format must be known and proper knowledge regarding the current scenarios should be updated with the trustworthy sources.
(3) Title should be attention grabbing and summarising about what a reader is going to read in upcoming lines .
(4) Major points should be covered and if possible should be highlighted too for the preciseness and note makings .
Some don'ts for the pitching of guest blogs:
>> Avoid duplicacy or the redundancy of the data or the ideas. Copying should not be motivated but prohibited.
Keeping the post original will gain the trust to the authenticity.
>> Don't use very common and old writing styles with incorrect formats and false facts and figures.
>> Your titles and headings should not be same with other similar posts about the matching topics.
>> Don't post anywhere on any site , the resembling sites must be called on.
In last few mentions can be denoted of the sources for the reliance and trustworthiness of the posts, and if needed , your contacts should be written too in case of any networking.