Chances are, you're already working hard on digital marketing, but you're not seeing the results you'd prefer. You've tried working harder, but you're still not satisfied with your outcomes.
Working harder with the same materials and strategy can sometimes produce better results, but it's usually easier to optimize your existing strategy from the inside out. Here's how to do that.
How to Level Up Your Digital Marketing Strategy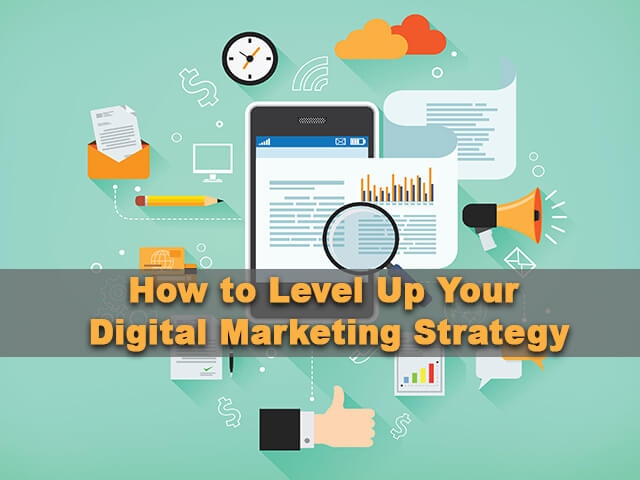 Learn from others
Digital marketing requires time and patience to master. If you're after a substantially larger payoff, it's necessary to keep up with the latest tactics, especially when new marketing platforms emerge.
To stay up to date with the latest, follow these blogs:
DM News.DMNews is a great resource for digital marketing tips and tricks from a variety of experienced contributors.
Hubspot. Hubspot has a blog with rich content that covers a variety of digital marketing topics.
Neil Patel. A digital marketing influencer, Neil Patel has a blog that's full of in-depth content and detailed strategies for both beginners and experts.
These are among the top resources for digital marketing tips. If you search online, you can find others.
Keep learning by finding and absorbing content generated by experienced marketers. starting digital marketing make money is a vast topic, and there's always something new to learn.
Avoid the most common digital marketing mistakes
Are you committing any of the following errors in your current campaign?
You don't have a blog
You're not offering promotions
You have no social media presence
You're not using video marketing
You don't know your ROI
Your target market is "everyone"
You're not engaging with people on social media
You're not responding to negative reviews
All of these mistakes will contribute to poor digital marketing results. By fixing each one of them, you may dramatically improve your results.
For example, responding to negative reviews can boost the perception of your brand and discourage your dissatisfied customers from turning into active detractors.
Hire a professional copywriter
A professional copywriter is essential to a successful digital marketing campaign. You'll need a seasoned copywriter to craft your sales page copy, ad copy, and the content of your email newsletters.
If you don't have a professional copywriter, you'll struggle to optimize conversions. Composing sales copy isn't like writing a novel. You could hire the best writer in the world, but if he or she isn't trained in copywriting, you probably won't get many conversions.
There's a major barrier to generating copy that works. You need content that gets results, not verbiage that makes you feel good.
Clients too often reject copy that will get results because it's too edgy and uses imperfect grammar. However, that regularly turns out to be what works the best.
Hire a professional PPC ad campaign manager
Pay-per-click (PPC) ads aren't easy to run. Anyone can set up a basic campaign, but to get solid results requires a professional PPC ad campaign manager.
Running a successful PPC ad campaign requires three crucial skills:
Keyword research. PPC ads are based on keywords. You're bidding on the same keywords as other businesses, and whoever bids the highest gets their ad displayed. But you can't just select your keywords randomly.
You need to understand how people search and which keywords they employ. The words people actually use can be dramatically different from what you might assume.
Strong landing page design. Your landing pages will ultimately make or break your conversions. Getting people to click on your ad is only the first step. Once a prospect lands on your website, your landing page will either convert the individual or it won't.
Landing page design requires more than throwing some content on the screen. You have to be just as intentional with your landing pages as you are with your PPC ad copy.
Interpreting analytics. A PPC ad specialist will know how to interpret the analyticsin your PPC account. These experts are analytically minded and possess extensive experience in gathering and processing data.
The above are just three of the skills PPC ad managers can bring to your table. Though it's possible to launch a PPC ad campaign and get some results, if you want an impressive ROI, you ought to hire a pro.
Get involved with your customers and fans
You've probably read that social media engagement is meaningless. On some levels, that's true. Getting a slew of likes, shares, and comments won't guarantee you sales and you shouldn't grow fixated on those numbers.
Still, social media engagement has a purpose: It helps you to build rapport with your customers. Engaging with fans will show them you care about what they have to say. That sounds simple, but it's also vital.
Never give up
Last, but not least, don't give up on your digital marketing efforts. Any marketing requires some passage of time before the results are perceptible. If you feel as if you're stuck, hire a professional marketing agency to attain a larger role in your industry.