We use our smartphones for virtually everything we do. But there are still some inefficiencies that can ruin the user experience. For instance, you can't deny that some websites are less than optimal for mobile devices and too many apps slow down your phone.
So what's the solution to these modern problems and getting customers to interact with your business online?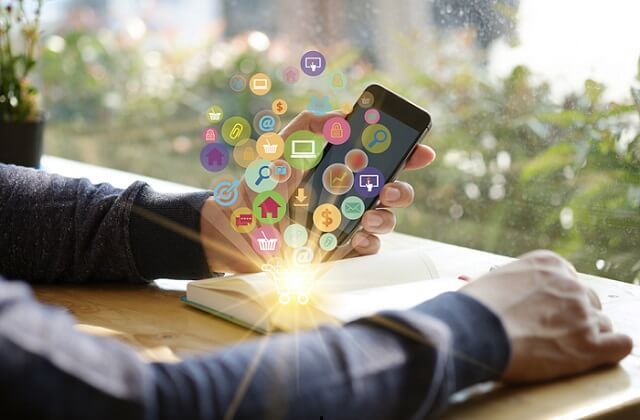 PWA benefits
Progressive web apps (PWAs) are the future of mobile. As the happy middle ground between websites and mobile apps, PWAs take the best of each of these applications to give users the ideal experience. What's better is they are designed to benefit both users and providers.
So what are PWAs and why should you care when it comes to your small business? Let's dive into how PWAs are redefining applications and how it can pay off to take advantage of this relatively new technology.
Optimized for Mobile Use
Mobile-first has become a standard for Google rankings because of how important it is to users.
If your site is clunky and not designed to be mobile-friendly, potential customers aren't likely to waste their time trying to figure it out. Instead, they will go to another provider that's easier to use. With a PWA, your site will load quickly and is designed like a mobile app for easy navigation at all times.
Can Operate Off-line  
One of the most frustrating experiences for consumers is when they have poor service and your site won't load. With PWAs, this is a non-issue because they do not rely on being online.
Instead, it uses a Javascript agent known as a "service-worker" which allows you to select pre-cached elements that will load when users are not connected to the Internet.
Additionally, PWAs can operate on any browser or device.
Increased Security
With domain spoofing, phishing scams, and other cybersecurity risks on the rise, security is more important to consumers than ever.
PWAs protect users' data because they use TLS encryption, which provides end-to-end encryption. This is critical in preventing data from becoming compromised at any point in the transaction.
Don't Take up Space on Your Phone 
PWAs can be installed from the home screen of a mobile device, instead of having to go into the app store. However, users don't even have to do that, PWAs work like a regular website in their browser—just better. Plus, it doesn't take up the limited space on their phone.
However, if someone is a heavy user, they can download for even greater convenience.
Better user experience
Hassle-free, fast online interactions are a priority for mobile users, PWAs deliver this experience with ease.
Updates are automatic so users don't have to deal with those annoying notifications and manual updates so they're always using the best version of your PWA without having to worry about it.
Plus, like an app, a PWA is responsive so users can easily navigate with their touch screen.
Key Takeaways for Your Business
In terms of your business, all of these aspects are benefits because when customers have an overall better experience, they are more likely to use your site and convert.
Additionally, PWAs don't require the financial resources that creating your own app does. This means you can redirect that money to other aspects of your small business like diversifying your products, amping up your marketing strategy, or hiring more talented team members.
For lesser-known businesses, shifting your main shopping interface to a PWA instead of a mobile app also allows you to avoid having to compete with more popular vendors who are higher up on the list or have better ratings because they've been around longer.
And, like an app, you can send push-notifications to prompt your customers to return to your site.
All in all, PWAs are a win-win for both you and your customers. Plus, if Google is recommending something, you know it's a good move and likely will be important to your search engine rankings in the future.
Don't be like the many companies that resisted the shift to mobile-friendly website design.
Make a smart investment and switch over to PWA to reap the rewards or else you may be sitting on the sidelines watching your competitors enjoy the benefits.