Car accidents are never something we welcome into our lives. They're always frustrating, costly, and painful. However, they're exponentially more troublesome when children are involved.
If you find yourself in a situation where your child is injured in a car accident, it's important that you make smart choices that prioritize your child's best interests – medically, financially, and psychologically. Hopefully, this article provides you with some simple suggestions you can use to handle this situation with purpose and poise.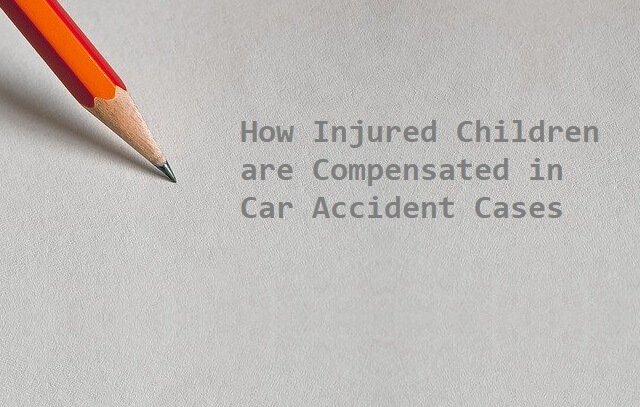 Common Child Car Accident Injuries
If your child is injured in a car accident, your first priority is to make sure they receive quick and thorough medical care. Not only does this increase their chances of making a full recovery, but it also helps to build a case against the other parties involved.
Children are often more susceptible to serious injuries in car accidents. Depending on age, this may include injuries like:
Head and neck injuries – such as whiplash, broken neck, skull fractures, and even traumatic brain injuries (TBI).
Airbag injuries like lacerations, burns, and even broken noses or necks (in smaller children without fully matured bones).
Chest injuries are fairly common in children who don't have a properly fitted car seat or safety device.
Glass injuries – like lacerations – can occur when a windshield shatters and shards come into contact with skin. In serious cases, these cuts can require plastic surgery.
Any time you have 4,000-pound vehicles colliding together, serious injuries are possible. The key is to get the right medical attention and to follow that up with finding the proper legal representation.
If you're located in Los Angeles and you need to contact the best car accident attorneys, Vaziri Law Group can provide the support and resources you need to protect your child's legal rights.
How Compensation is Determined
"When a minor is injured in a car accident, they're eligible for compensation but unable to file an injury claim for themselves," Greenstein & Milbauer explains. "Fortunately, you should be able to file a claim for your child.
They'll need that compensation for their suffering, and you're legally allowed to fight for it on their behalf."
Determining compensation is a sticky matter, regardless of who is concerned. But when there's a minor involved in the case, there are additional issues that must be worked through.
For starters, the compensation awarded to minors is somewhat limited compared to car accident cases that involve adults. This has to do with the fact that things like lost wages and loss of consortium aren't applicable. However, depending on the extent of the case, damages may include anguish, fear, and/or loss of livelihood.
Secondly, there's the matter of fault. Depending on the state you're located in, you may have to prove that the other driver was somewhere between 50 and 100 percent to blame for the accident. Then there's the issue of child advocacy.
The court system takes the rights of minors seriously and in some states, there must be a "minor's compromise" in place before a case can proceed. This is simply a document that an adult signs on behalf of a child so the child can receive money. It's only awarded once a judge considers several factors, such as the gross settlement amount; the extent of the child's injuries; where the funds will go, anticipated future expenses; and the number of fees that will go to the attorney.
Ultimately, the court wants to determine that the settlement is (a) fair, and (b) that the funds will go solely to benefit the child. Thus, any expenses that are needed for immediate medical bills or healthcare expenses will typically be placed into an interest-bearing account that the child will have access to upon turning 18.
Putting it All Together
When your child is hurt in a car accident, health is your primary concern. However, you can't ignore the legal and financial ramifications of a serious injury. That's why you should hire an attorney.
When you have a car accident attorney in your corner, you're able to dedicate 100 percent of your focus and empathy toward your child. Your lawyer will handle all of the legal issues and logistics on your behalf.
The key is to hire the right attorney for the job. Look for a law firm that specializes in car accident cases and understands how to negotiate compensation on the behalf of minors. A track record of success will put your mind at ease and increase your likelihood of obtaining a favorable settlement for your child.