No matter how straightforward you believe your business and its products to be, eventually, your customers are going to need some help. Your customer service department is responsible for ensuring the needs of those customers are adequately met, choosing the right modes of communication, and updating those forms of communication as they learn more about your target demographics.
Recently, companies have shifted toward more forms of web-based help, often using software documentation tools to create new software documentation and publish it in an online format that's easily accessible to their users. But just how important is web help to your overall customer service strategy, and is it right for every business?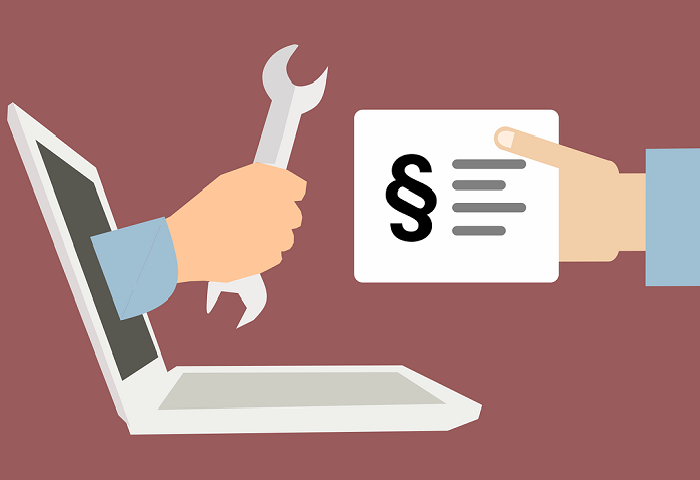 Is Web Help a Necessity for Modern Customer Service Departments?
Types of Web Help
Like any form of customer service, web help does come with some pros and cons. For example, web help is entirely browser-based, which means if your customers don't have access to a web browser or the internet, they may not have access to this branch of your customer service. However, it's also incredibly convenient and easy to navigate, oftentimes leading customers to a quick answer without the need to wait on hold indefinitely.
Multiple types of web documentation exist:
Interactive FAQs and troubleshooting guides. Some forms of web help attempt to help customers figure out and resolve specific problems, walking them through the steps of troubleshooting a product, or providing them with answers to commonly asked questions. These guides are typically searchable but have individual pages on specific topics that users discover on their own.
Tutorials and product introductions. These guides tend to be high-level, introducing a customer to a product and walking them through its initial use. These could be related to setup, familiarity, or just welcoming a customer as part of your CX strategy; in any case, they're oftentimes one-time-use, but they have the potential to dispel several misconceptions (and limit misuse of your product).
Live chat options. There's also live chat, an online help option that's increasingly being taken over by chatbots. Even when dealing with an automated bot, people sometimes enjoy the back-and-forth nature of a conversation more than scouring online documentation for the right answer to their questions.
The Demand for Self-Service
One of the greatest perks of web help is that it allows users to help themselves. Instead of having a live customer service representative answer a customer question, that customer can spend a few minutes finding the answer on their own. On a large scale, this can save you a ton of time and money, but is it more beneficial for customers?
The short answer is yes. Customers oftentimes are able to find an answer themselves faster than it could be provided to them through other means. According to one study, 75 percent of people believe self-service is convenient, and 67 percent prefer self-service over other forms of customer service. In other words, the majority of your customers will prefer a self-service web help option over any other method of customer service you could offer.
Competition and Innovation
Self-service is becoming increasingly popular, and 70 percent of consumers now expect a self-service option when in need of service with a given company. If they expect to find web help but you've provided none, it could be problematic for your reputation—especially if you have direct competitors who offer a more robust model of web help. At a minimum, you should offer better web help options than your competitors.
The Caveats
Of course, there are some important caveats to keep in mind here:
Quality matters. First, the quality of your self-service web guide matters. Just having a guide is no guarantee that the guide will be effective for the people who need it most. Your help information should be well-written and tailored to your demographic. It should also be searchable, and link to related topics.
Web help shouldn't be the only option. Customers have diverse needs, and that means no single outlet for customer service is ever going to be enough to make all of them happy. Web help is important, but it shouldn't be your only mode of customer service. Phone and email support are common ways to complement it.
Updates are vital. Stagnant web help strategies aren't very effective. You have to keep updating your content if you want it to serve your customers well. That means updating all your articles whenever you make a change to your products or services, and actively listening to customer feedback so you can make improvements over time.
Web help is one of the best additions you can make to your customer service strategy, provided you're executing it strategically. As part of a suite of customer service outlets and tools, and with quality in mind, your web help documentation can greatly improve your average customer experience.