Tips for Senior Citizens to Get a Home Loan India
A borrower's age is a significant factor in determining their home loan eligibility. However, it is not the sole determinant for availing of a home loan. Lenders look at several factors such as credit score, monthly income, property value, existing loans, etc. to evaluate the repayment capacity of the borrower, before approving their loan application.
Obtaining a housing loan for a retired senior citizen (pensioner or not) will be difficult without a steady income source.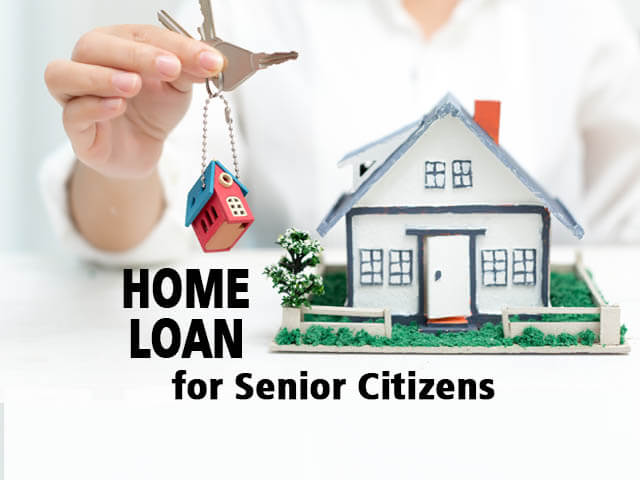 Nevertheless, it is not improbable. Lenders are now willing to provide a home loan to borrowers aged 60 years and above.
If you are a senior citizen looking for a home loan online, then follow the tips mentioned below:
Opt for a joint loan
Applying for a home loan with a working co-applicant can improve your home loan eligibility significantly. For example, you can co-apply with either your spouse or your children. If the co-applicant has high creditworthiness, it increases your ability to repay the housing loan amount. Moreover, you can secure a larger home loan amount and benefit from various tax exemptions.
Take a secured loan
When it comes to the loan type, taking out a secure loan can significantly improve your home loan eligibility. A secure loan is a loan that is backed by an asset. For a housing loan, this asset serves as collateral that can be compromised in case the borrower is unable to repay the home loan – thus, increasing your home loan eligibility.
Besides, secured home loans are easier to obtain in comparison to unsecured loans because the lending risk is lower, along with the home loan interest rates.
Select a lower loan-to-value ratio
Additionally, lenders look at your LTV ratio to calculate the credit risk for loan approval. A Loan-To-Value (LTV) ratio is the amount of the property value that can be financed by the home loan. To illustrate: if the borrower takes a home loan of Rs. 9 lakhs, for buying a house that is worth Rs. 10 lakh, then the LTV ratio is 90%.
The ideal LTV ratio to obtain a housing loan is 80% or less – the lower the LTV ratio, the lower is the home loan interest rate and the higher are the chances of loan approval.
Send limited applications
If you apply for a housing loan by reaching out to multiple lenders, it will reflect negatively on your CIBIL report and can also lower your credit score. As it is, your chances of easy home loan approval are lower. Therefore, before you apply for home loan, ensure that your credit score is high. You can use a home loan calculator to check your home loan eligibility, based on factors like income, loan amount, etc.
To Sum Up
If you are a pensioner or have limited savings, then servicing a housing loan will be difficult. Nonetheless, you can fulfil your dream of buying a house by planning your housing finance carefully. Make use of a home loan EMI calculator to estimate the EMI payment for the desired principal amount and home loan tenure, before you apply for a home loan, to avoid burdening your pockets.