A good SEO service might be the finest investment you make in your business. Choosing the incorrect one can be your worst business blunder.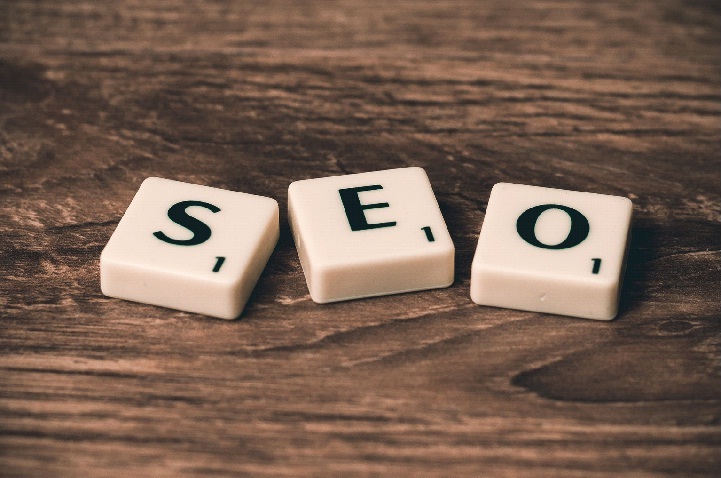 If you want to work with an SEO agency, you need to be certain that you are getting the greatest possible service. In the ever-evolving field of SEO, there is no end in sight. You need a team of SEO experts that are always up-to-date on the newest techniques.
You need an SEO company that you can put your faith in above everything else. You need to know that your SEO company uses the finest techniques and does the right things for your specific business requirements.
In other words, how can you tell whether the SEO company you choose is doing the right things? Before you hire an SEO company, ask these questions to ensure that they provide what you are looking for.
What are the Costs?
There will always be an initial website assessment as the first stage in the whole process. There, your website's existing search engine optimization effort will be evaluated. Certain SEO businesses may charge inquiring customers to do a website audit. However, the complexity of the audit can also have a role.
An SEO audit can take hours to perform for a large e-commerce site or a news site with a lot of content. SEO providers and consultants, on the other hand, should be able to identify problems within 30 minutes on most company websites.
The typical hourly charge for an SEO expert is somewhere in the range of $70-$150. Large projects might become prohibitively expensive if they continue to grow. Instead, you can see if you can agree on a fixed charge once the audit has produced a clear set of goals.
You can ask, how much does SEO cost? There are many variations among prices, but the average range is between $50 to $12500!
Examples of Effective SEO Campaigns
Reviews on Google Business, Yelp, and Facebook can frequently indicate an SEO company's talents and quality of work, particularly if there are many reviews. Ask for connections to some of their social media platforms, pay-per-click (PPC) landing sites, and blog articles if the reviews are not enough to convince you otherwise. Inquire directly from these businesses about how satisfied they are with the SEO company's job. Testimonial pages are another option offered by several SEO firms.
What Changes Would be Made?
A website is the face of a company or a brand. Consumers have faith in it, and it is generally the first thing they mention. An SEO specialist should be transparent about the adjustments they want to make to a brand's website. Before entering into a partnership, clearly defined goals and expectations should be established.
There should be a web designer on staff at the SEO business when a website's design has to be updated. Hire an SEO expert familiar with the content management system you are already using before hiring them.
Do they Keep up with Trends?
Silicon Valley is the source of the most significant developments in the SEO industry. What the search engines will do next is unknown. SEO experts must keep up with recommended practices and changes in search engine algorithms.
SEO experts should keep up with the latest developments in their field. Whether you want to see if they know anything about SEO, you can ask them some further questions. You may also want to know when the most recent important algorithmic change occurred.
What are the Most Important KPIs?
It would seem that the most significant KPI for a website is consistent growth in visitors. Visitors to your site may not always convert or engage significantly.
If that is the case, you can as well have kept your traffic the same. KPIs for an SEO strategy include:
the number of customers who buy your brand's goods (or services),
the number of business inquiries made through telephone or contact form, and
the amount of time spent on a company website.
Increasing a company's traffic almost always increases revenue. If this is not the case, you need to pay careful attention to how clients are targeted and how they use the website when they arrive.
Improved search engine rankings for target keywords are another important performance measure. An SEO expert cannot provide this improvement in a short period. Regarding term tracking, Google Search Console's search statistics are the simplest.
What is their Approach to Creating and Distributing Content?
As the saying goes, "Content is king." It is worth pondering. Is your website's 'contact us' and 'FAQs' page designed to be the only place where visitors can get answers to their questions?
A brand's social media platforms will stay inactive if they do not provide high-quality material. They will not be able to get people to come to your website. One of the main goals of a company's content strategy should be to provide answers to common consumer queries.
What are the Keyword Approaches?
If you are a big brand, you already know what keywords you want to rank for and which ones create the most sales. The keyword research and planning process is sometimes more complicated than that.
Your brand's keyword strategy should be reflected in the titles, subtitles, and metadata of every page on your site. Those keywords should be used in blog posts as well.
By going into your Google Search Console and Google Analytics, an SEO expert should reveal the keywords your website is already ranking for rapidly. They should also be able to give strategies to enhance and improve those rankings. This is an important consideration.
Conclusion
Including SEO in your digital marketing plan can make or break your site. While a great SEO strategy has the potential to increase your traffic and revenue, a botched effort can devastate your website's rankings. Also, learning SEO is quite beneficial for online business owners. Very few small firms can afford to get a manual penalty due to questionable SEO methods.
Before employing anybody, ask the aforementioned questions to choose the best SEO agency for your company. Good luck!