Moving your belongings to relocate in your dream house is such a daunting task. Luckily, all of us have moving companies around us which can help us in our moving.
However, the problem is that a moving company might take all your belongings into a truck to a new location but what about the cars that are sitting there in your driveway especially when it comes to long-distance move. Yes, it is not feasible to drive your car thousands of miles across the country. Fortunately, car shipping companies are there that will help you to move your car from source point to destination.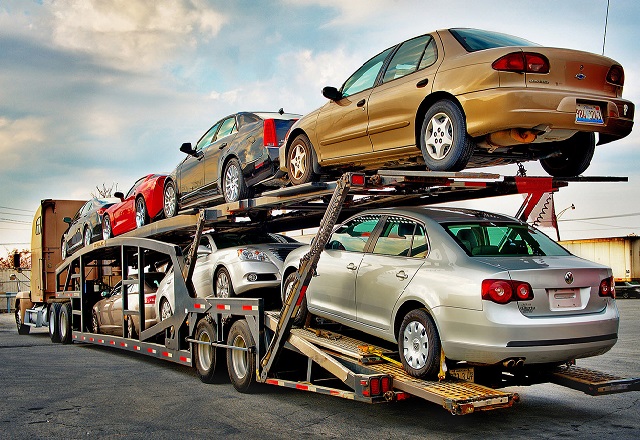 Helpful Tips and Tricks To Ship Your Car
If you are still struggling at how the process will go, don't worry, have a look at these ideas that will help you to ship your car.
Make a schedule
Probably, all of us embarking to relocate have an idea when you want to move across the country but it is always important to make a proper schedule. Fix a particular date and time will help you a lot. Schedule an exact timeframe when you want to ship your car and get moving quotes on this time frame. In almost all the cases, transporters are flexible and will ship your car on your scheduled time as per your needs and requirements.
Ask for references
In order to choose the best car shipping companies, asking around about movers will help you a lot. Chances are that one or more from your relatives or neighbors has opted for a long-distance move similar to you.
Ask them a few questions that how they have shipped their car? If they have hired a car shipping company, what was their experience with the company? Getting answers to these a few questions will help you in knowing about the moving companies.
Also, get an idea about the rules and regulations of the move of your area as well as about the practices used by the movers to ship your car.
Research multiple car companies in your area
It is always a great option to choose the best out of three to four. Don't just stick with only one. It never hurts to compare the competition especially when it comes to a big move. Have your moving dates in your hand and ask multiple moving companies of your area to get car shipping quotes.
However, it is recommended you to narrow down your choices from reputable companies to get price quotes. You should know the car details, the type of car you want to relocate, the destination address and the date when you want to ship your car.
All the transport companies will ask you this information to give you an accurate price quote. Never choose the shipper just based on the cost, consider the reputation, quality as well as the cost of the shipper.
Inform your insurance agent
Inform your insurance agent about your move to keep your car protected against any kind of damage. Get prepared for any unfortunate incident such as potential accident, theft, loss or anything else. Your insurance agent will offer you the best piece of information to prepare yourself from any kind of financial loss related to the damage of your vehicle during transportation.
Collect all your valuables from your car
Your car becomes a second home containing a lot of your valuable items. Don't forget to collect all the valuable items from your car. In order to offer complete security to your valuables, it is recommended you to take these with yourself in your car.
If you are considering to choose your car to transport your belongings then you might be wrong unless you have not negotiated it beforehand, you would not be allowed to use your car as a second box of transportation.   If you stuff your car with your belongings and furniture, it will result in the extra cost as well as higher chances of potentially hazardous. In such a case, your moving company can also refuse to transport your car.
Date of inspection and arrival
A lot can happen during a car move especially when it comes to long-distance or cross country moves. Be sure to be there when the company drop-off your car. Inspect the car from top to bottom and left to right from any kind of damage or scratches. The driver should be there with the contract where you have to sign that you have received your car safely.
As a thumb rule, make sure to inspect your car twice before signing the contract.
Conclusion: Yes, shipping your car is not an easy task, but with these tips and tricks, now you can ship your car with the help of a car shipper company with ease. During the ship, patience is the key and it is recommended you to be flexible for unforeseen delays.