There is no doubt that the wedding industry (alongside the tourism and food and beverage industries) has been one of the hardest hit by the year's events, with a recent survey entitled The Wedding Report showing that 41.5% of weddings have been pushed to 2021. Some couples are going ahead with their intended date, of course (30.5% of those surveyed), while 21% chose a later date in 2020 to say 'I do'.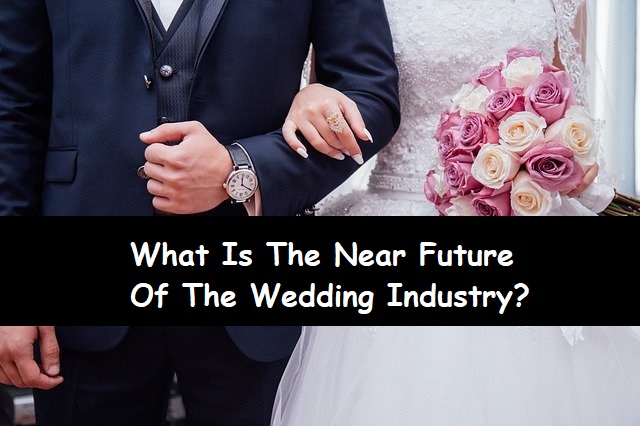 Future Of The Wedding Industry
The wedding industry is set to recover with zest, however, since demand was never the problem. Rather, couples have faced challenges this year in major areas such as receptions, church bookings, long-distance travel, and travel destinations abroad. As these obstacles begin lifting in 2021, there is no doubt that wedding organizers, hotels, caterers, photographers, and other relevant industries and professions will be making up for the big losses sustained this year.
Predictions For The Near Future
The authors of The Wedding Report predict that although around 49% of planned weddings will have been lost in 2020, there will be a 30% increase over previous years in 2021.
This means that around 2.77 million weddings will most likely be celebrated in 2021, compared to around 2.12 million weddings in average years. One thing that will be majorly different is budgets, which will be lower. Guest numbers, too, will drop, since the effects of the health crisis will most likely take several years to overcome.
This trend will be seen among lower-income Americans in particular. Recent research by Pew shows that half of all adults who lost their job this year remain unemployed. This will undoubtedly put a dent in luxurious dreams of large receptions attended by a large circle of family friends and result in more intimate (but still meaningful and detail-driven) weddings.
Creative Strategies For The Meantime
One of the biggest trends when it comes to weddings this year involves live-streaming ceremonies and receptions. Research by wedding planning experts, Zola, shows that around one third of couples considered having virtual events this year as a way to include loved ones from out of town and abroad in their big day.
Couples really honed their live streamed marriage etiquette, in a way to ensure online efforts were effective but also purposeful. Many couples 'imposed' a dress guide for virtual guests (who were, after all, included in the final cut of the wedding video).
Others found a way to provide food and drink to guests, sending takeaway and bottles of Champagne to those who couldn't make it in person. Finally, many couples created playlists that could be enjoyed by virtual guests, with dancing lasting into the early hours of the morning – even though the bride and groom were miles away.
Overall, It's A Loss For The Wedding Industry
Despite the uptick next year, the industry will still face an estimated loss of around $26.7 billion, since the crisis has had an effect not only on the practicalities of wedding organization, but also on the mindset of young couples.
Many have seen a gain to be had in small weddings, deciding to spend the majority of their budget on the honeymoon instead. Others have taken an interest in chic but intimate events that don't sacrifice an iota of elegance but do keep things a bit simpler in terms of head counts.
As is the case with many other industries, the long-term effects of the current health crisis are still to be discovered. Experts do see a drop of billions in spending, even though millions of weddings are set to take place in 2021. Shifting attitudes and values, coupled with the long-term effects of unemployment, will see couples utilize smaller, more detailed budgets to celebrate their special day while cutting back on pomp and circumstance.