Businesses Struggle With COVID-Related Expenses To Survive, Reopen
Most small businesses operate on tight budgets at the best of times. In some industries, some as food service, profit margins average as little as 3-6%. Add in the lost revenues and new costs associated with a major crisis like COVID-19, and those same businesses have found themselves struggling to survive.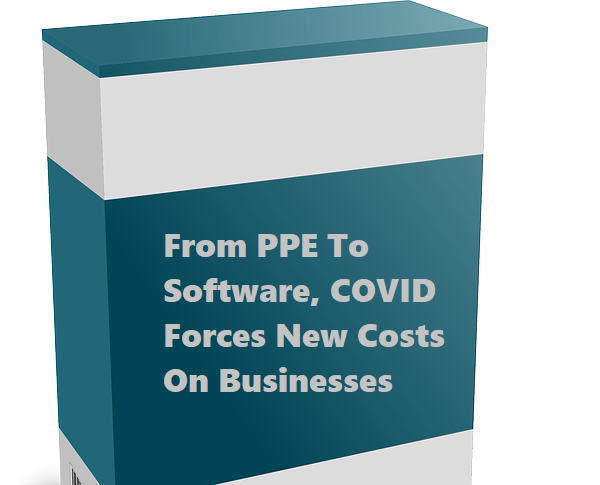 The good news for businesses is that, because these costs are so widespread and too many closures would do irreversible damage to the economy, many have received support. Measures like the CARES Act and the Payroll Protection Program have helped businesses stay afloat through the first wave of the crisis. As they work to find their footing again, though, they face financial challenges that will continue to stretch their budgets and will force many to adapt their business models as they go.
The Digital Divide
One of the first costs to hit businesses in the COVID-19 era were technology-related. Offices emptied out to slow the spread of disease, but in order for staff to work remotely, companies needed new software and more advanced video conferencing tools. Some also had to provide staff with devices to use at home for security reasons or because other family members needed to use the household computers, further adding to costs.
Structural Modifications
While technology costs certainly weighed heavily on corporate budgets at the start of COVID-19, those costs were largely proportional; small businesses with only a few staff could often rely on more affordable programs to meet their needs – and everyone had the option to work remotely for their safety.
The same couldn't be said of those in essential roles requiring interpersonal interaction. Many stores, as well as medical offices, pharmacies, and restaurants installed glass screens at all checkout areas, desks, and other common points of contact.
These barriers were part of a suite of changes, including one-way aisles, limited capacity, and intensive sanitizing.
Meeting PPE Needs
PPE – personal protective equipment – was specialized vocabulary not so long ago, the sort of term thrown about by those who worked in healthcare, in laboratories, and various other hazardous professions. It certainly wasn't something the average person knew much about, or something we experienced a shortage of. If you ran a business that requires N95 masks, gloves, or similar items, you simply placed an order with your wholesaler and they showed up, but that changed quickly with the arrival of COVID-19.
Because of PPE shortages, businesses like salons and barbers, small medical offices, and even restaurants have found themselves under financial pressure, and some are passing costs along to clients. And, of course, these costs have been even more difficult to manage because of temporary closures.
Stay at home orders cut into profits, and even once they were lifted, many businesses couldn't reopen until they sourced PPE, which was needed for hospitals. In many cases, that meant seeking out dealers or working with new-to-market suppliers who had jumped in to meet demand, which could be risky, and often took longer.
Businesses are still problem solving to meet their customers' changing needs in the face of the current pandemic, and they're coping with new costs the best they can, but the good news is that those costs are steadily falling. While there are still basic supply shortages, they are less dire and resolved more quickly, and customers are adapting along with businesses.
It's a work in progress, but the pieces are falling together and businesses are opening their doors and welcoming customers back.