Fred Voccola, Kaseya CEO, Discusses the Importance of a 'Cultural Approach' to Reach Markets Worldwide
Many technology companies based in America have a similar origin story to each other. For the most part, these stories are set in Silicon Valley, California. Kaseya was no exception—for a short time, anyhow. That's why Kaseya's CEO, Fred Voccola, believes a 'cultural approach' is needed to reach markets worldwide.
One of Kaseya's founders, Gerald Blackie, is originally from New Zealand so he understood how important success in international markets was to a company in the long term. Blackie moved Kaseya's headquarters from Silicon Valley to Dublin, Ireland- where it would remain for many years.
Blackie built Kaseya in Europe first and, to this day, Europe is a huge part of Kaseya's story. It is one of the many things that make the company special and has given Kaseya the most important part of successful international business: an understanding of cultural differences.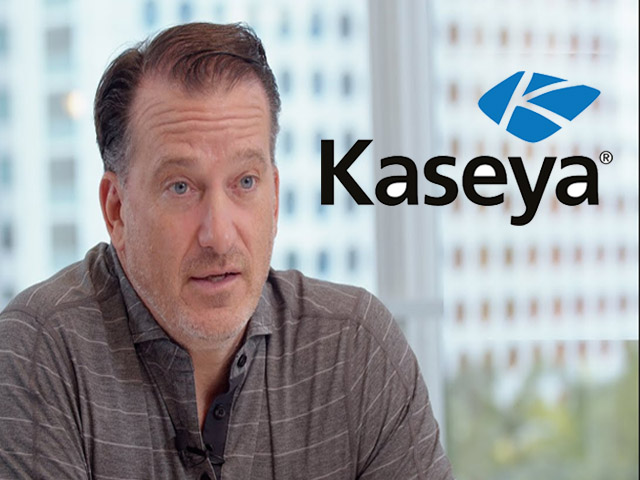 Kaseya's current CEO, Fred Voccola, has worked in the technology industry for over two decades. His knowledge of the space has made Kaseya the leading global provider of unified IT management and cybersecurity software for managed service providers (MSPs) and small to mid-size businesses (SMBs). Through his time in the industry, Voccola has noticed that a lot of American-based software companies tend to label anything that isn't between the Atlantic and Pacific oceans as 'international'. Those companies treat every country the same with a blanket 'international strategy' that really appeals to one region at most.
With more than 50,000 customers worldwide and offices in over 10 different countries, this is not a mindset that Kaseya can afford to have.
According to Voccola, almost half of the company's revenue comes from outside of the United States. The global business powerhouses are no longer solely Western countries. The fastest-growing markets, with increasing annual GDP until 2050, are India, Vietnam and China.
To Voccola, this shift requires companies to look at things from a much more cultural perspective than they ever have before. Kaseya's existing global DNA and cultural approach made this easy.
Kaseya is a proud "work-from-office company" which means offices are filled with people from the community who understand the customs and values of the customers they serve. This establishes common ground and fosters better partner and customer relationships.
With over 1,500 employees outside of the U.S., Kaseya has people with knowledge of the inner workings of every market they are attempting to appeal to. This improves business everywhere because studies have shown that less homogeneous teams exhibit more creativity, consider more options, and process facts more carefully. This is a long-winded way of saying that global teams ultimately make better decisions.
Recognizing, adopting, and promoting cultural awareness is a sign of good leadership. Successfully selling products or services globally starts with understanding the norms, interests, values, and business practices of the country you are doing business in. As CEO, Fred Voccola sees cultural competence and empathy as a foundation of Kaseya's foreign market strategy.
Kaseya is aware that decision-making processes and communication styles vary from culture to culture. Understanding this allows the company to effectively vary its strategies and operations across regions to appeal to the region's way of life.
According to Voccola, it is important to keep culture in mind when doing business internationally because prices and use may differ, and engaging local customers in one market might help you to expand to neighboring markets which means understanding cross-cultural challenges, or differences, is critical for your success as an international business.
"Expanding into a market with a different culture than what your company is used to may lead to challenges, but- if done right- it can improve your business by leaps and bounds," says Voccola.