You toil hard to secure a golden future for yourself and your family. But, are you doing the right things in your search for a happy and healthy lifestyle?
Brewin Dolphin conducted a survey that revealed a few shocking data. In a poll it conducted, 31% of respondents said they plan only for a few days ahead. 23% said they plan only for a few weeks. When it's about years, only 14% factor in that long a term for their financial goals.
If the above-mentioned data is any indication, every one out of five UK adults has no well-laid-out financial goal. But that should not stop you from creating a plan of your own.
Since you have taken out time to read out this quick guide about financial management, it shows how serious you are about shaping up your financial profile.
Read on to find out what all successful people do to improve the quality of their finances and the things you should do if you want to attain financial freedom before your hair turns grey.
Why is 40 Such a Crucial Number?
Before we jump into the financial aspects, let us understand why the number 40 is so crucial in a human being's life.
40 is the age when you start realizing the true meaning of life.
As your family responsibilities grow, so does health issues. Most people need regular health check-ups after they turn 40.
40 is also the age when you start to think about children and their future.
All of the responsibilities that come as you approach 40 may make you feel overwhelmed. As a fact, many people get depressed as the myriad challenges of life start to haunt them once they attain the age of 40.
Worry no more, as the tips discussed below can give you complete financial freedom and make sure that your life remains as flexible after 40 as it is now.
The Things You Should Take Care of Financially Before Turning 40
If there is any best time to start planning for the future, it is now. It does not matter whether you are 18 or 30, as long as you have a robust plan, you are bound to achieve financial success.
However, if you start saving early, you will get the power of compounding.
Let us now look at the things all successful people achieve before turning 40.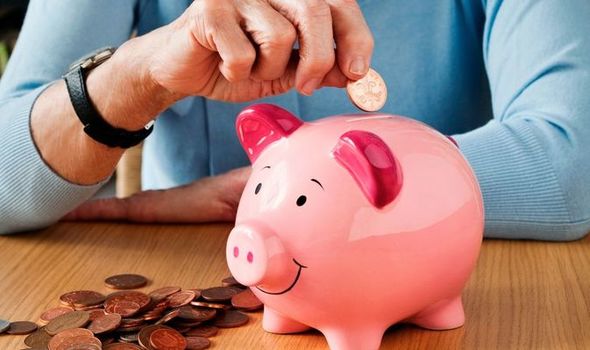 1. Aim For a High Credit Score
To fulfill the myriad aspirations of life, you need money. However, money appears big when you look at it from a distance, but looks like a trifle when it is in your hands.
All smart people opt for loans when they want to fulfill any dream that is precious to them. However, financial institutions in the UK seldom sanction loans to someone with a dubious credit profile.
Hence, as someone who would like to shape up their financial profile before the age of 40, you should aim to keep your credit score much higher than what the industry considers a healthy credit score.
A credit score checks UK can be a good starting point for you. Know for free where you stand at the moment and start your journey to the top.
The road to financial freedom begins with small steps. Take the first step towards strengthening your credit score, and the rest of the things will only get easier.
2. Save More Than You Spend
While this might sound obsolete, it is the hallmark of any smart person. Make it a rule to save at least 60% of whatever you earn in a month.
As you approach 40, you may keep reducing that amount by 1-2% every year.
Smart people always depend on loans to fulfill their aspirations, and their savings act as a buffer in case anything goes wrong.
In the UK, saving money is as easy as 1-2-3. Look around, and you can get several options that offer you high tax-free returns.
Remember to diversify your investments, though.
Choose the total amount you want to invest, and divide it among various instruments like fixed deposits, mutual funds, shares, endowment policies, and so on. Diversifying your investments will not only generate optimum returns but also minimize risks.
3. Create an Emergency Fund
We never know when an unforeseen crisis would rear its ugly head and throw us from our comfort zone.
It is always better to set up a corpus that can take care of you and your family's future in case things do not go according to your expectations.
As a start, aim for a three months buffer and keep on adding money until you reach the final target of six months. As most of the health issues have their roots in the mind, having funds equal to six months of income at your disposal will increase your peace of mind and health.
The best way you can grow your emergency fund quickly is by opening a recurring deposit account. You may also opt for a Systematic Investment Plan with a mutual fund.
4. Ensure Your Life and Health
While having an emergency corpus can provide you with peace of mind, you would certainly not like to waste money on medical bills. Luckily for you, there are plenty of life and health insurance options in the UK that can offer you funds in such cases.
When it comes to insurance, all smart people depend on three types of insurance – life, health, and property.
Life or term insurance can take care of the family in case of the policyholder's demise or disability.
Health insurance can come in handy if the policyholder faces an accident leading to partial or complete disability.
As extreme weather conditions are becoming more commonplace, property insurance can ensure that you never become a victim of flood, landslide, or earthquake.
Applying for any or all of the above-mentioned insurance can be cheap if you apply for it early, as insurance companies charge lower fees when you are young.
Conclusion
To stay ahead in the race of life, you must have a robust financial plan.
Create a budget and check which elements are causing you to spend more money. Control the urge to spend as much as you can and put the extra money into an account that will fetch high returns.
While saving may seem tough at the moment, it will become even tougher as your age increases.
If, however, you need urgent money for something unavoidable, like buying a new car or a house, consider loans UK to meet your needs without affecting your savings.