Regular clients are the lifeblood of any enterprise – and this is doubly true in the case of small businesses. Since new and emerging establishments heavily rely on positive word of mouth, it's in their best interest to cultivate trust with first-time patrons. Not only is this likely to turn them into repeat customers, it can help generate glowing recommendations and ultimately help expand their client base.
So, if you're just getting your business off the ground and are looking to establish professional relationships built on trust, you'll be well-served by the following measures.
Take Special Care with Shipping
If your business is largely built around shipping merchandise to clients, there are a number of factors you'll need to consider. For starters, you'll need to seek out a shipping partner that has ample experience with the types of products being transported.
Secondly, you'll need to commit to expedient – but also realistic – delivery timetables. Furthermore, you'll need to take measures to ensure that shipments arrive undamaged. RFID tracking tools can prove tremendously helpful in this endeavor.
Always Conduct Yourself with an Air of Professionalism
No matter how casual the general atmosphere at your business is, it's important that you carry yourself with an air of professionalism when dealing with clients – and encourage your staff to do the same.
This means being as courteous and obliging as possible in all of your interactions with clients, be they in-person, over the phone or via email. Many people can come off as curt or discourteous without even meaning to, so when communicating with clients, place careful thought into all of your words and actions.
Things you don't think constitute disrespectfulness or irritation may come off that way to other people. As such, take care to place yourself in clients' shoes when choosing your words.
When it comes to constructive interactions with clients, a dedicated client representative can be an invaluable ally. As the name suggests, this person will act as a go-between for you and various clients. Client representatives are often well-versed in courtesy and proper manners, so if other members of your team lack sufficient person-to-person experience, adding a client representative to your ranks is sure to prove a worthwhile investment.
Stay in Communication with Clients
When filling large orders or working on ambitious projects, you'd do well to stay in contact with your clients every step of the way.
This will ensure that clients are given detailed progress reports and have ample opportunities to speak up if they have any concerns or require clarification on any points. Keeping the lines of communication often also dramatically diminishes your chances of delivering finished products that clients are displeased with.
Communication breakdowns can result in wasted work, unsatisfied clients and negative word of mouth. To avoid such undesirable consequences, make sure to always keep clients abreast of your progress and encourage their input at every phase of a project.
Consistently Meet Deadlines
If your small business develops a reputation for delivering work late, you're liable to have trouble attracting new clients and hanging onto the ones you have. In the interest of never missing a deadline, take care to set realistic timetables. When trying to win over new clients, many small businesses tend to overpromise and commit to deadlines that are completely unreasonable.
The desire to earn new business is certainly understandable, but overpromising may ultimately prove more damaging to your professional reputation than under-promising.
Additionally, while certain clients are liable to want projects completed as quickly as possible, try to help them understand that quality and expediency are two different things. In the event that a missed deadline absolutely can't be helped, give the client as much advance notice as possible.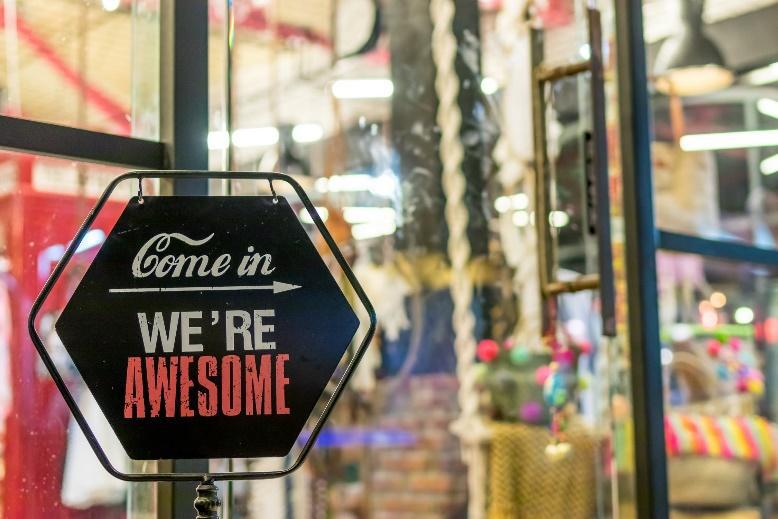 You'd be hard-pressed to find a small business – or any enterprise, for that matter – whose solvency isn't dependent upon repeat clients. In order for your business to succeed, you'll not only need to win over new clients, you'll need to find ways to keep them coming back. Needless to say, if first-time customers don't find you to be trustworthy, they're unlikely to grace you with their business in the future.
Fortunately, cultivating trust with clients and turning them into regular patrons doesn't have to be an uphill battle.