What do customers want in an eCommerce website?
Running an e-commerce site is no small deal. It requires a lot more work than the work required by any other kind of website, and there remains a chance that you may not get everything right.
There are many critical elements that must be present in every e-commerce site, and sometimes we forget to include some of them, which hurts our conversion rate. But now when you've come to this page, this won't happen to you again. Do you know why? Because we've compiled here a list of eight things that people look for in any e-commerce site before making a purchase. Here we go: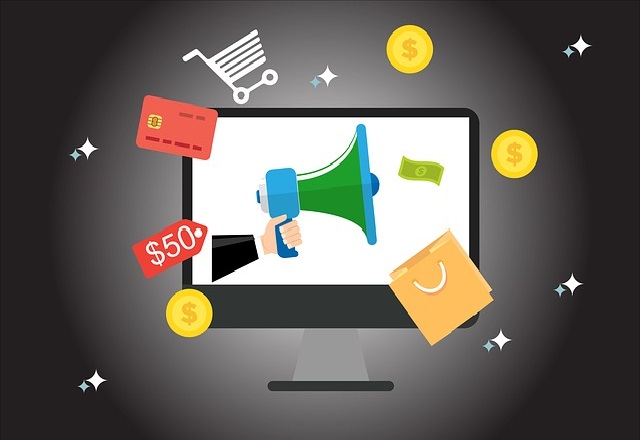 #1. Polished and professional design
Design is obviously the first thing that people notice about anything when they see it, and websites are no different. When visitors arrive at your e-commerce site, they're going to leave immediately if your website is not designed in a professional manner.
Remember, the first impression is the last impression. Cluttered and not well-organized design is one of the first signs of not being serious about business. And if people think that you're not serious about your business, why would they want to place an order with you? So, it's important that you get your website designed by professionals.
#2. Information-rich product pages
Product pages are the sales representatives of your website, so it's important that besides looking professional they can also provide complete information to your potential customers.
Half-baked product pages with a lack of images, poorly written product descriptions, or little-to-no reviews leave people with a lot of questions regarding any products. And until those questions are answered, they're not going to purchase anything from you.
So, it's important that you include enough information about every product on your product pages and allow people to leave reviews about the products after they've used them.
#3. SSL Certificate
Website security is a paramount necessity for every website. To do so for an eCommerce website, you can go for an EV SSL certificate that does not only provide a strong online presence but also offer encryption strength to online transactions. EV SSL enables the organization's name on the address bar against the domain name. Visitors will get confidence when they feel that the website is safe to do transactions.
#4. Product pages that load quickly
Your product pages must load quickly. If they don't, people are going to hit the close tab button of their browsers much faster than you can expect.
Nobody likes waiting, and this applies a lot more to online shoppers. Many of them are purchasing online perhaps because they couldn't find the time to go out shopping, and if your e-commerce site loads slowly then they'll look for the same products somewhere else.
There's no doubt in that. Plus, Google also hates those sites which are slow to load, and they're ranked below faster loading sites in search results.
#5. Compliance with global payment standards
E-commerce websites require people to trust you with their financial data. So, it's important that you live up to their trust. Complying with global payment standards like Payment Cards Industry Data Security Standards (PCI-DSS) is not just your duty as an e-commerce website operator but also a necessity because without complying with these standards payment processors won't allow you to use their services for processing of credit or debit card payments.
If the website is not complying PCI-DSS standards, then the website can suffer penalty by payment industry regulations in case any fraud transactions happen. If the website is compliant and allowing credit card payment, then people can be sure that their data is safe with you.
#6. Free shipping
People like shopping online, but they don't like paying for shipping. According to Statista, 63% of cart abandonment cases happen due to unexpected shipping costs in the US only. Have a look at the graphic shown below:
https://www.statista.com/statistics/379508/primary-reason-for-digital-shoppers-to-abandon-carts/
So, if you're charging your customers a fee for shipping the products, you're going to lose a lot of sales. It's better if you slightly raise the prices of products to cover shipping costs, or if you offer free shipping for orders that are above a certain value.
But don't charge your customers for shipping in every order, otherwise, you'll hurt your sales a lot more than you can imagine. If a customer is purchasing a product of a certain amount, then you can remove shipping fees from the product.
#7. Offers
Who doesn't like offers? Of course, everybody likes them. And online shoppers like them more than others. So, if you too provide offers and discounts on your e-commerce site, your customers will love it and your sales will increase in the long run.
You can consider various types of offers for this purpose: flat discounts, cashback offers, rewards in the form of gift cards, or any other offer of your choice. Just keep in mind that whatever your offer, it should be clearly visible on your product pages.
#8. Professional customer service
It happens several times that people who buy online require help at some point before or after the delivery of their order. And in those moments, they expect you to help them out – if you don't, you can't expect them to shop from you next time.
Huge brands have been built and destroyed solely based on customer service, so it's critically important that you put a professional customer support staff in place. The staff should know how to resolve customer queries of any type, and they should also be polite and professional throughout their dealings with customers.
#9. Clear return policy
Finally, you should also have a clear return and refund policy in place. It should be easily accessible on every product page, and it should outline all the necessary rules and regulations that must be followed by the customers in order to make you accept the returns.
It should also outline the products for which you can't accept any returns and the refund processing rules that apply to your business. A clear and complete return policy is essential for avoiding disputes and bad customer experience. You can take the help of professionals to draft it!
Conclusion
So, these were the eight things that people expect from your e-commerce website. You must include them if you want to boost the conversion rate of your site.
Even if one of these elements is missing, it can seriously impact the cart abandonment rate of your website. Bookmark this page so you can return to it at the time of setting up an e-commerce site and share it with others who may find it relevant. Sharing is caring – that's the best thing you can do if you want to thank us for the advice given on this page!