Running a business is a collaborative effort. Especially if you are in charge of a large enterprise, there are a lot of moving pieces and parts for you to stay on top of. You have so much data coming in. Whether it's customer sales, market trends, or general data analytics, you need to do analysis in real-time to be sure you are on top of your business needs. A large enterprise takes precision, care, and dedication to run effectively. It also takes the most updated data management systems. This is where SAP migration comes in.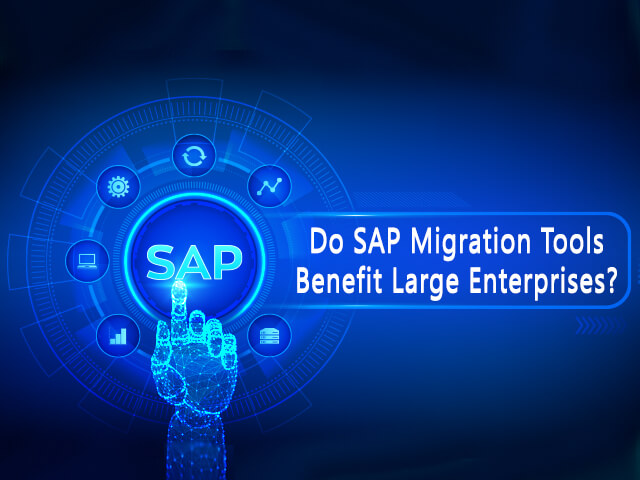 Systems Applications and Products, or SAP, are the business operations that help you process data and improve customer relationships. But just like any technology or software systems, they are constantly being updated. Due to improvements and machine learning, you may need to employ SAP migration to help keep your software as current as possible.
For example, the SAP R3 ERP will no longer be available within this decade. Instead, you'll have to transition to the SAP S/4HANA ERP. The process of transitioning is known as SAP migration. This is incredibly important, especially in your large enterprise to maintain business growth and continue integrating customer information.
As you work to process master data and control the governance of your operation, turn to SAP migration to guarantee you have the best tools to get the job done. Here are just a few other ways this migration can help benefit your large enterprise.
Don't lose your data.
As SAP systems update, data and information trapped in the old systems could be left behind. Without starting your migration process right away, you could lose valuable information and years of data that doesn't get translated to the new software. Take advantage of your current opportunity to consolidate your master data, catalog information, and prepare your systems to be ready for the updates. By using SAP migration tools to transfer your information to the new and improved SAP, you'll be sure all the valuable analytics and fixtures are in place and ready to be utilized for years to come.
Integrate your systems.
One of the biggest benefits of SAP migration is the increased ability for integration. Especially within a large enterprise, you have a large number of data silos and pieces of the puzzle that have to come together for your analytics to process correctly.
It can be incredibly frustrating when you have so many different systems that don't communicate well with each other. Using SAP migration can help open the door for these integrations down the line. Be able to connect every system and piece of data so you can make better strategic decisions for the future of your enterprise.
Connect to customers better.
At the end of the day, all businesses and enterprises are about connecting to your customers. SAP migration can help you do this smoothly and in the most efficient way. Connecting to the newest SAP systems allow you to operate with a new speed and intelligence. Your systems become customizable and more visible to the outside world. You also get new data in real-time rather than waiting forever for each new piece of information to be processed into a language you can understand. SAP migration takes out the middleman and helps you analyze core business processes right at the source.
Benefits for Master Data Management
Throughout your business operations, plenty of master data comes in. This is basically any and all information and analytics that help you run your enterprise. With SAP migration, you can govern, consume, and manage all the separate data in one location and with the most up-to-date analysis. As a large enterprise, you need to be able to see all your data and solutions in one place and SAP migration can help you do just that.