5 Capabilities Of Digital Asset Management Software For Business
Businesses use digital asset management (DAM) solutions to better organize, store and retrieve content online. Since modern companies use an array of digital assets on a daily basis, this type of software is highly beneficial to connecting the organization.
As a business owner, you likely work with photos, audio files, videos and/or animations every day. With so many different assets in your system, finding the right one when you need it can be difficult.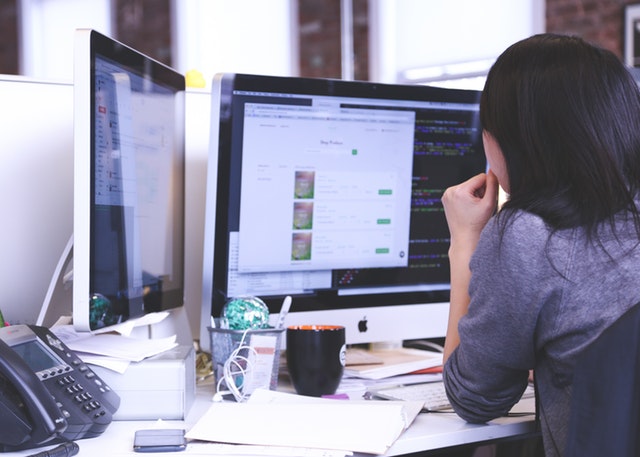 This can be especially critical when collaborating with team members, clients or other stakeholders. Fortunately, you can improve your content management by purchasing the right DAM system. Read this post to learn the top capabilities of digital asset management software for business.
Asset Search
Firstly, the top DAM software systems offer advanced asset searches. With an advanced asset search, you can find and retrieve your files quickly.
The best DAM asset searches come equipped with a variety of tools that make finding files easier. One of the best tools offered in the software is a keyword tool that allows you to tag assets with relevant words.
Another beneficial asset search feature is the attribute tool, which lets you tag files with category-specific terms. Lastly, the clear category structure of advanced asset search functions enables you to browse through your system quickly. These tools make DAM software asset search a quality capability for businesses, allowing you to organize and find files as needed.
Global Collaboration
Another highly beneficial digital asset management software capability is global collaboration. This capability allows you to work with team members, partners and clients all around the world.
The best DAM systems can translate content into various languages. With this feature, you can collaborate effectively with remote teams overseas. Similarly, you can showcase your projects to partners and clients regardless of their native languages. Take your collaborative efforts to the next level with this digital asset management software capability.
Workflow Management
Moreover, businesses benefit from the workflow management DAM software capability. This feature streamlines key components of workflow management such as idea management, task management and content approval. Your teams can better manage the ideas that they generate so they can pursue the most promising ones.
Employees can also prioritize tasks and manage their schedules more effectively. Additionally, this DAM software feature sets managers up with a more organized and efficient content approval system. Certainly, the best digital asset management solutions simplify workflow management for companies.
Digital Rights Security
Successful businesses also use digital asset management solutions to improve file security. The top DAM systems are capable of keeping your digital content files safe from hackers. One of the best security tools that digital asset management solutions offer is digital rights.
This feature allows you to include watermarks on digital files ranging from documents to images to videos. The watermarks ensure that your work cannot be used by unauthorized personnel should hackers get access to it. Hence, a digital rights feature can safeguard your content even during a data breach. Use your DAM software security capabilities to protect your company files.
Digital Product Localization
Finally, the best digital asset management software solutions offer product content localization capabilities. You can use a product content localization feature to manage a variety of product-related information.
Successful brands organize their product descriptions with this feature. You can also organize combinations of product content based on language, region or other relevant categories. Moreover, you can track different brands' content with this feature.
Product content localization allows you to monitor your competition so you can make good decisions based on the market. These advantages make product content localization a key capability to look for in a digital asset management software system.
If you want to improve your content management, you should consider investing in a quality DAM software system. One of the best capabilities offered in this type of software solution is asset search.
Many businesses also use collaborative features like language translation to share files with team members, partners and clients all over the world. Furthermore, workflow management can improve each team's productivity levels through idea management, task management and content approval features.
When looking for a quality DAM software system, keep in mind that the best options offer advanced security capabilities as well. Lastly, the top solutions provide you with product content localization features that allow you to organize product-related information efficiently. These capabilities of digital asset management software can take your business's content management system to the next level.