The living room is the spot where you likely head when you come in from work, where you entertain guests on your downtime and if you have kids, it's probably be the place where they spent a lot of time playing too.
All in all, it's a busy room with a lot to take into consideration when it comes to layout and decorating. According to a survey by Magnet, the living room is the space homeowners like to show off the most.
Is your living room just how you want it to be? Whether you've just moved into a new pad and you're in the early stages of planning out your lounge or you're desperately in need of a room revamp, this post aims to help you unlock your living room's potential.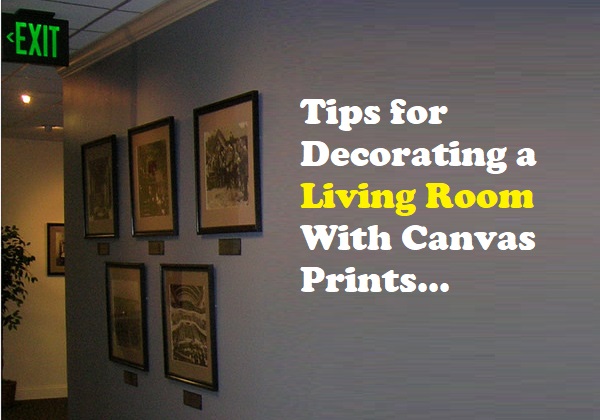 Consider how you'll use the room
It's usually the area where we all come together to socialise, but the way we use our living rooms can be very different. Refresh the layout and look of your living room without properly taking into consideration how you'd like the space to be used and you could well find that your efforts fall short.
It might look the part but unless it can play its part, it won't be a living room you'll love.
Before you get started buying furniture or paint, ask yourself lots of questions to help define your design priorities.
Are you one of the 45% of Brits who eat their meals in their living room while watching TV? Do you like to snuggle up on the sofa with your significant other and watch films? Is a small play corner needed for the little ones? And will any pets be allowed to roam freely or roost on the furniture? Think about visitors to your home too.
How often do you have guests who may require extra seating? If you entertain often, perhaps need to consider your furniture will leave enough space for people to move around and how you'd change the room around for hosting. Ultimately, these questions should unearth your design priorities for the space such as comfort, storage or manoeuvrability.
Start with the big pieces
Now you have a firmer idea of what you're working towards, you can start to think about pieces of furniture and other items you may want to purchase or move around.
According to research from GoCompare, a living room with space for a large TV is one of the most in-demand features among home buyers. It should come as no surprise therefore that many people plan their living room spaces around their TV.
This needn't be the case if it doesn't suit your home though. In modern lounges there often isn't a fireplace, but other focal points can be created. For example, a large mirror or canvas prints on a wall can provide a stylish and practical alternative.
As one of the most expensive investments for your home, a sofa should be a carefully considered purchase. Again, think about how you will use your sofa and let that guide you in your choice of colour and fabric.
It's always best to physically test out a sofa to ensure you find it comfortable and you'll need to be certain it's a good fit for the room too. Unless you see a sofa positioned in the room itself, it can be hard to judge just how much space it might take up.
One good tip for positioning large items of furniture like this is to mark out where they'll sit on your floor with removable tape. This way, you'll get a feel for whether the item is in proportion with the rest of the room.
Canvas Print Photo Ideas
Canvas prints add style and a personalized touch to any space. If you love the look of canvas prints but don't know where to start, consider the ideas below:
Family Portraits: Canvas prints are a great way to show off your beautiful family and make your favorite precious portraits stand out on your walls. Give your family pictures a three-dimensional look and make a statement with larger-than-life prints of newborn photos, candid family shots, professional portraits and more.
Wedding Photos: Relive the love and memories of your big day with wedding collages using multiple photos. Or, highlight a single favorite portrait with a chic Mr. and Mrs. Canvas Print that captures your love for each other.
Family Rules: Using quotes or text instead of photos, design a personalized canvas print that displays the rules of your home in a stylish way. You can upload your own design or add text over photos to get the look you want.
Nature Photos: Combine your best vacation and landscape shots with up-close photos of flowers and foliage to create a nature-inspired display that's colorful and uplifting.
Use a mood board
Are you guilty of buying little homeware bits and pieces that don't really go together, just because they catch your eye? If this sounds like you, why not try creating a mood board to steer your decorating and purchases?
Pinterest canvas prints can be useful for exploring styles and trends you like or putting items together that you may want to purchase. But as many professional interior designers will tell you, nothing quite compares to a good old-fashioned mood board and canvas prints.
Using a strong piece of paper or card, gather together images that inspire you. Think about what kind of room you'd like your living room to be. Are you aiming for a calming design scheme? Perhaps you'd like a light and airy space that's easy to update from season to season?
You can cut pictures from magazines, use your own photographs and stick on samples of fabric, carpet and paper to explore what goes together and what doesn't work. Don't forget to consider what type of light fixtures or window dressings will work too. How a room is lit can have a massive impact on the ambience of a room.
When you're happy with the look you've styled, stick things in place and be sure to take your board with you when you shop. Having a visual reference of your interior goals will help your spending stay on track and make it easier to decide whether that pineapple-shaped candlestick holder will really be at home on your mantelpiece.
Are you planning a living room update? What are the biggest design priorities for you?