Hacking WhatsApp isn't child's play. Whichever site claims that they can hack WhatsApp for free online, are fake. So how do you actually spy on someone's WhatsApp without having access to their phones? Is it even possible to hack WhatsApp?
Well, the answer to it is yes. There are some applications that are paid but absolutely worth it. They provide a very flexible interface that is compatible with Android as well as iOS devices.
The world is excelling at technology at light speed and anything is possible at this point. WhatsApp is the most common application that everyone uses today. And if you didn't know, WhatsApp accounts can be tracked through various hacking tools.
If you want to keep a tab on your child's WhatsApp, spouse's or employee's WhatsApp activities, this article has got you covered. So without further ado, let's dive into the top 5 WhatsApp hacking tools that you can't miss.
Spyic
A legendary WhatsApp hacking tool, Spyic has millions of trusted users spread across 190+ countries. It is trustworthy, reliable, and secure. Spyic has also been reviewed by top media companies like CNET. Check the best WhatsApp Hacking tool here.
It is a top-rated hacking tool, no.1 on our list which is 100% discrete and completely undetectable. The target will never know their WhatsApp is compromised. You can trust Spyic yourself by viewing a free live demo from their website.
It can hack Android or iOS devices without jailbreaking or rooting the device. It doesn't use many system resources and runs silently in the background without draining the battery. The stealth mode makes sure the icon vanishes after installation.
Being an efficient WhatsApp hacking tool, Spyic logs into the target's device and gives you live updates of their activities. You can use Spyic to hack WhatsApp from any browser as it is a completely web-based application. Let's see how you can set it up.
How to use Spyic to hack WhatsApp?
Step 1: Make your Spyic account on the website using an existing email id.
Step 2: Purchase a monthly subscription that is appropriate for you. Setup according to the instructions.
Step 3: For Android, download the app, and complete the installation process. Set up the remote iOS version without installing the app as it is web-based. Just enter the iCloud credentials of your target.
Step 4: Congratulations! You've set up Spyic. Now go to the control panel. On the left side, you'll see the option of "WhatsApp Spy", click that and you're good to go.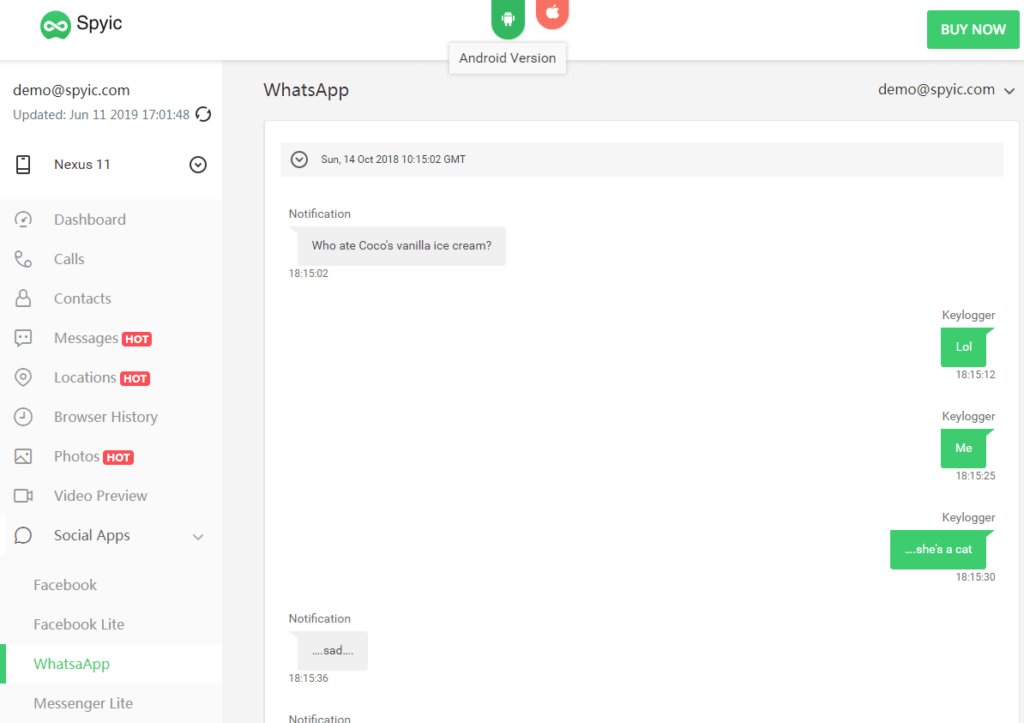 WhatsApp is very easy to hack using Spyic, the leading hacking tool amongst all the other monitoring apps. It is your secret spying partner that you can completely rely on. It lets you monitor the messages, view media files, read deleted messages, etc.
This application is one of the best also because it is reliable and reasonable. There's no reason not to opt for it. It takes as less space as 2MB and everything is taken care of by Spyic. The installation process is also quick and it is undetectable.
So what are you waiting for? Choose Spyic and trust yourself by checking their live free demo on the Spyic website.
Minspy
Minspy is another brilliant app you can for sure use to hack into someone's WhatsApp activities be it their contact list, messages (even deleted) or photos and videos shared. It is completely reliable and you can trust this app.
Minspy has a range of wonderful features you can use to hack WhatsApp. Each message has a timestamp. Minspy also shows you each and every text's timestamp along with the deleted messages sent or received.
The user interface of Minspy is appreciable and compatible with Android and iOS devices. It gives the user comfort and boosts their faith to work on Minspy. This app has a lot of trusted users too. So you don't have to worry about the leakage of information.
Minspy is one true WhatsApp hacking tool you shouldn't miss this 2020! With all that it can offer including excellent features and a user-friendly interface that is flexible and reliable, I think this can be your go-to app.
Minspy is very safe to use too. Most users look for security. Well, let me tell you, Minspy works best in the interests of its users and provides 100% discretion. It's no doubt a great app to use.
Spyier
A life-saving application, Spyier can be very useful in desperate times. It is a software that lets you track your target's phone activities including social media accounts too. It is especially very well-known for its WhatsApp hacking.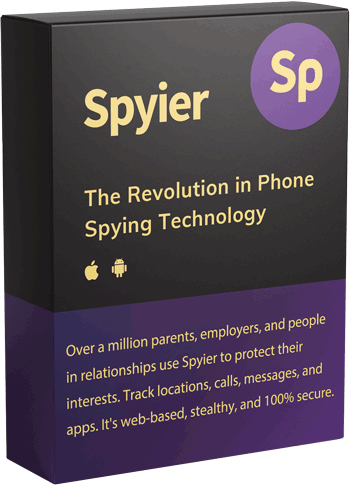 It is a hidden spy application that gives you access to your target's messages, contact list, media files, and audio files. It is absolutely undetectable and safe. It also gives you live updates on your target's location through features like geofencing and GPS.
Spyier is definitely a wise choice to go for! The interface is not as advanced but it's decent and user-friendly. So don't worry it won't give you a hard time.
Cocospy
Cocospy is a very popular WhatsApp hacking application that is extremely trustworthy and reliable. It has been reviewed by the top media outlets like Forbes, PC World, and Tech Advisor.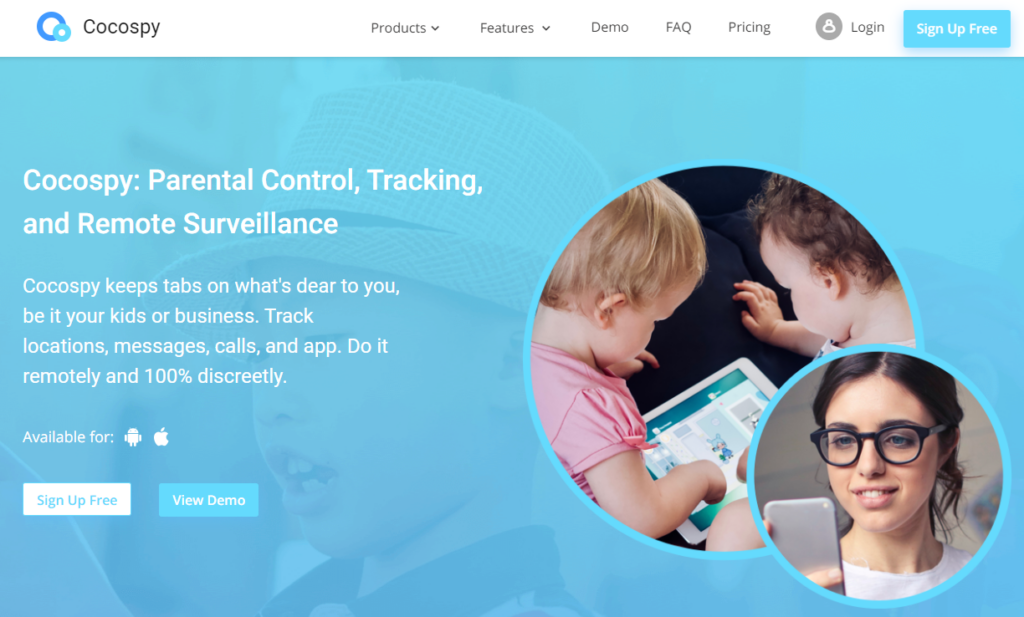 It gives you access to all the group chats, conversations, deleted messages, media files, and even audio files. With the keylogger feature of Cocospy, you can get updates on live chats of your target.
It works on Android and iOS devices and works without rooting or jailbreaking the device. It's absolutely legit and 100% secure. It works a little differently in Android as compared to iOS but the amazing fact is it is a web-based application.
Spytomobile
Spytomobile is an Android WhatsApp hacking app that gives you access to messages, contact lists, deleted messages sent or received and media files. It is very trustworthy and reliable.
The application is easy to install but only works for Android phones. It consists of all the latest features combined with advanced technology. Spytomobile is a great app to use.
These are the top 5 WhatsApp hacking tools you can use. These are also trusted apps that millions of people use across the country and are very reliable. They have 24*7 customer support services available. Choose wisely.