People today rely on Google to get their queries answered. And a general observation is that people tend to click on the results that are at the top of the search engine results page.
It is SEO or Search Engine Optimization that can make any website appear at the top in the search engine results. As digital platforms help to target a large population with comparatively fewer efforts than traditional marketing, competition among companies has increased drastically to have a strong online presence. Hence SEO has become quite popular.
SEO consists of practices that help to make your website appear in top search engine results. Basically, organizations aim to get user traffic because of increased competition. So, SEO helps in getting organic traffic. Good SEO practices are said to improve the user experience. The website is then able to earn user's trust by putting efforts towards top ranking on their website. SEO attempts to make the content qualitative which is proven to get the user's attention.
If you always wanted to gain SEO skills, you should prefer taking SEO training. This article lists the top SEO courses which one can take and acquire top-notch skills in this domain.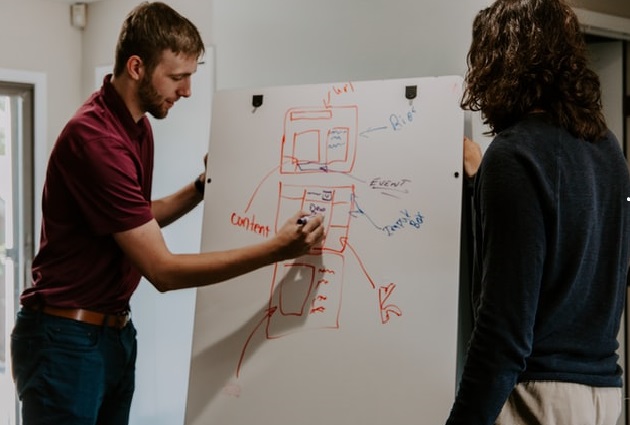 Top 5 Certification Courses for SEO in India
Here are some of the top online courses to get you started in SEO.
Coursera – Search Engine Optimization(SEO) Specialization
Coursera consists of a wide variety of online courses in technology. The specialization will help you to optimize web content for ranking higher in search engine results. Also, it will help you learn the theory behind search engine algorithms. The specialization consists of five individual courses listed below:
Introduction to search engine optimization
Search engine optimization fundamentals
Optimizing a website for search
Advanced content and social tactics to optimize SEO
Website optimization client report project
Either you can take up a course individually or all of them in order to earn a specialization. Coursera may ask you to complete a project for earning the certificate.
Simplilearn – The advanced search engine optimization certification program
Simplilearn is one of the world's leading online certification providers. The advanced search engine optimization certification program helps you to meet the industry needs. It consists of all the concepts of keyword research and management, link building, on-page and off-page optimization, link building, URL building, analytics, etc. The certification program consists of four courses:
Search engine optimization foundations
Advanced search engine optimization
Advanced content marketing
Advanced web analytics
Each course has associated projects in it. The candidate has to complete all the given projects and give a simulation exam. The score should be greater than 75%, for earning a certificate.
Hubspot – SEO training course: building sustainable traffic for business growth
This course includes learning from link building, topic clusters, building search authority, and Hubspot's strategy of blogging to rank higher in search engine results. The training program consists of four courses:
How to find your SEO strategy that fits your business
Link building for SEO: scaling your backlink strategy
How Hubspot uses blogging to rank #1 on Google
Building a guest blogging strategy powered by SEO
The course consists of 3 quizzes also. It is free of cost.
Edx – Digital marketing courses
Edx is a global non-profit organization for education and learning. It is founded by Harvard and MIT. It also consists of courses from other leading universities across the world.
There are numerous courses that edX offers on Digital Marketing. Starting from courses like Fundamentals of Digital Marketing, Social Media, and E-Commerce offered by UPenn's Wharton, to much more specialized courses like Digital Strategy and Action by Babson. EdX also offers more courses on Digital Branding and Engagement and Online Marketing Strategies by CurtinX, Bux, and ColumbiaX.
Moz academy
The courses of Moz academy is divided on the basis of beginners, intermediate and advanced. The courses covered in Moz academy are:
SEO essentials certificate(5 courses)
Understand the fundamentals
Develop keyword strategies
Apply on-page optimization strategies
Build effective link strategies
Create efficient reporting strategies
Final exam
SEO client prospecting and pitch series
The fundamentals of SEO client prospecting
Finding potential SEO clients
Prepare for the SEO client pitch
Apart from these certificates, there are other topic wise courses such as keyword research, page optimization, backlink basics, and audit.
Finally…
SEO plays an important part in benefiting your website towards driving traffic. If you are passionate about reading or writing content, build your career in Search Engine Optimization. Start by taking up courses equipped with basic SEO skills and then grow towards advanced courses that provide in-depth learning and applications. Depending upon your interests, you may specialize in On-page SEO, Off-page SEO or Technical SEO.
As you become an expert you will be responsible to work with the team of analysts, data managers, content strategists, technology experts. SEO expert is responsible to monitor the impact of all the correlated aspects which helps in driving traffic towards website content.
Read: