Does anybody like commuting to work? Even short commutes can be frustrating. Between traffic jams and stop lights, sitting in a car for any length of time on the way to work can be a drag.
Instead of driving your car to work, have you considered riding an electric bike? If not, here are 5 reasons an e-bike can make your commute more enjoyable.
5 Reasons Riding an Electric Bike is Better than Driving to Work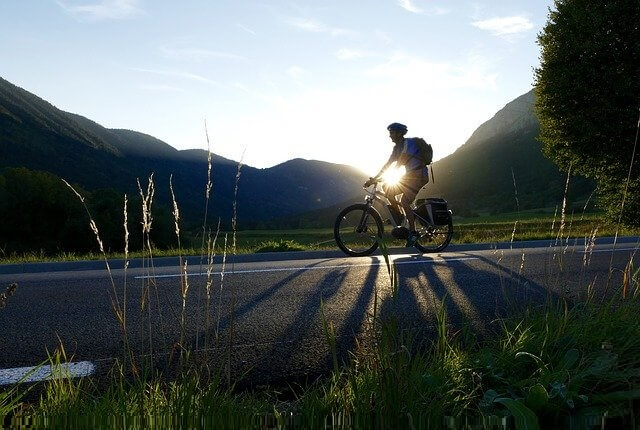 1) The right electric bike will save you cash
Driving a car can get expensive with gas and repairs. Electric bikes don't require gas and repairs are much cheaper. However, electric bicycles can cost as much as a used car. To make e-bikes more accessible to people, some companies are making e-bikes that are both affordable and durable. The most well-known company innovating in this area is the Tower.
Tower electric bikes are powerful enough to take you anywhere you want to go, but they still resemble a regular bicycle. Unlike other e-bikes on the market that look like motorcycles, you won't feel out of place riding a Tower e-bike on a regular bike trail.
You might recognize the Tower brand from Shark Tank. Back in 2012, Mark Cuban invested in Tower Paddle Boards and that investment became his best investment in the history of Shark Tank. Since then, Tower Paddle Boards have made more than $30 million in sales.
Tower has a track record of producing quality products at unbeatable prices by selling directly to the consumer from the manufacturer. If you want a high-quality electric bicycle that costs about $2,000 less than the average Tower has the best electric bike on the market.
2) You can stop to smell the flowers
Okay, so maybe you won't literally stop to smell the flowers on your way to work, but you could. You can also pop into your favorite coffee shop to enjoy a hot breakfast at a table instead of eating breakfast in your lap while you drive to work.
With an e-bike, you can enjoy your ride to work rather than making it a chore. You'll need to plan for longer ride time, but slowing down your pace might benefit you more in the end.
There's nothing healthy about rushing to get things done, including rushing to work. The more you rush, the more likely you are to become stressed and that stress will negatively impact others. Slowing down allows you to enjoy life and see the world as interesting. It also makes you a more caring person.
3) You'll get in the habit of waking up early
Have you ever tried waking up early, only to keep hitting the snooze button? When you can jump in the car at the last minute, you can keep snoozing. When you're riding a bike to work, you have to get up earlier than usual. Your commute will take longer and you'll need time to lock up your bike or stash it in the back wherever you work.
If you've ever wanted a good reason to train yourself into waking up early and taking your time with your morning routine, committing to riding an e-bike to work is a great way to accomplish that goal.
4) Bikes are better for the environment
If you're concerned about the environment and your carbon footprint, riding an electric bike to work is one of the best ways to reduce the amount of pollution you contribute to the Earth.
According to several studies, if just 14% of the world used electric bikes for transportation, carbon emissions would be reduced by 11%. Unlike cars, bikes don't produce any carbon emissions.
5) Fresh air and happier lungs
With the exception of high-pollution cities, you'll get better air quality by being outside on a bike rather than stuck in your car. The air in your car might feel fresh when you have the air conditioner running, but you're actually sucking in all the fumes from the cars around you, including diesel. If you're not sensitive to the fumes you may not notice, but your lungs are still absorbing toxins.
Even if you bike to work once a week, give your lungs some fresh air and enjoy the commute to work in the open air.
New to electric bikes? Try something new
If you've never taken an electric bike for a spin, now is a great time to try something new. You don't have to get rid of your car. Try biking to work (effortlessly) for a week and see how it changes your life. You might develop a deeper sense of peace and connection with your world.