So you have a lot of opinions on music that you want the world to hear. You've started a masterfully curated blog, with everything from playlist recommendations to information on the hottest must-listen albums of the summer.
4 effective ways to grow your music blog online
Now it's time to look towards promoting your blog. After all, you need to build a loyal audience to make your content stand out from everyone else's. Luckily, there are a lot of easy, low-budget marketing strategies that you can implement to promote your blog.
Use the right tools to let people know that you have some note-worthy music opinions. In this article, we've compiled a list of strategies for you to consider. Let's have a look!
1. Put up posters in clubs and bars
Think about where your target audience will be hanging out the most. That's right, it's the venues where bands and musicians play routinely. These venues are mostly local bars and clubs, which is why you need to be there.
Make a stunning, eye-catching poster for your blog. Mention your website, the kind of content you post, and maybe a little something about yourself. Let people know that your blog is worth checking out, especially for avid music lovers. If you don't have the budget for a fancy poster, don't worry. Sites like PosterMyWall have plenty of music posters that you can choose from and customize according to your preference. And it'll only take you a couple of minutes to do it.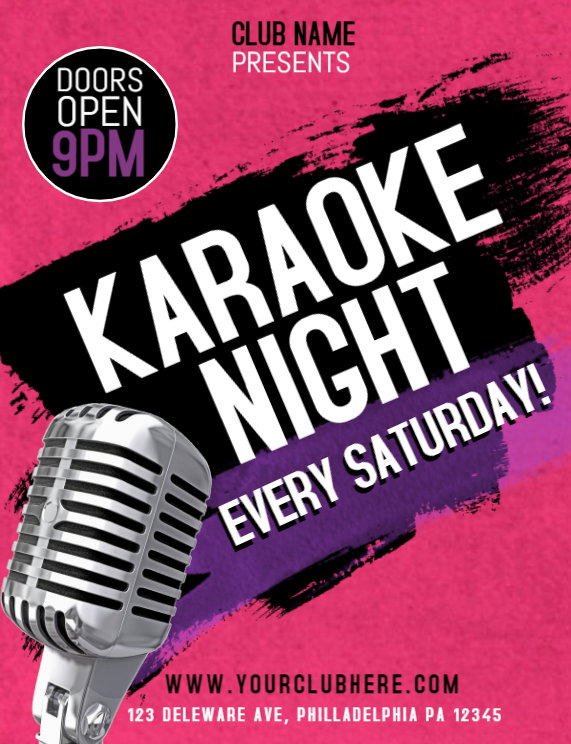 Make a list of all the bars and clubs where musicians perform regularly. See who shows up and what they listen to. Then visit these venues and place a couple of posters around each one in highly visible places e.g. by the stage or the entrance. Talk to the owner of the venue first to ensure that your poster isn't taken down after you leave.
2. Build hype on social media
About 49% of the world uses social media, which makes it the perfect place to find your audience. Remember that you don't have to be everywhere. You only have to have a sizable presence on the platform where your audience is.
Here's how you can build an audience. Make a list of the artists or bands you discuss most frequently. Then find out where their audiences are. Do they interact with each other on Twitter? Instagram? Perhaps they have a Facebook group. Wherever they are, that's where you should be too.
Since you're running a blog, your ideal audience would not just be music fans, but people who follow it religiously. This is why Reddit would be a good place for you to promote your blog. Find a couple of music subreddits and post about your blog there. To get attention, you should post snippets from your blog on these subreddits to pique people's curiosity. End each snippet with something like "Find out more by visiting (link to blog)".
Twitter is also a good place to promote since it is the hub for most online discourse. Tweet snippets and links to your blog posts, and ask people to check them out. A good strategy is to post your links in the replies to artists' tweets. This will increase visibility for your tweets, especially if you're running a small account.
Research and add relevant, trending hashtags to all your tweets. Get ideas from your readers on what your next blog post should be about. In this way, you'll be able to increase engagement online and boost your reach.
Finally, you should also post your music posters on all your social media. Post these regularly and especially when you have a new blog post out.
3. Start a podcast
A podcast can act as the perfect tool to lead people to your blog. Most people are more likely to listen than to read, which is why a podcast would do a better job of getting them to listen to your content.
Find a site, such as The Podcast Host, to launch your podcast. Repurpose a recent blog post and make that the topic of discussion for an episode. Invite other music bloggers and have debates about artists and their work. Make your podcasts interactive by asking people to share their opinions before the show. You can then discuss those opinions and offer your own feedback.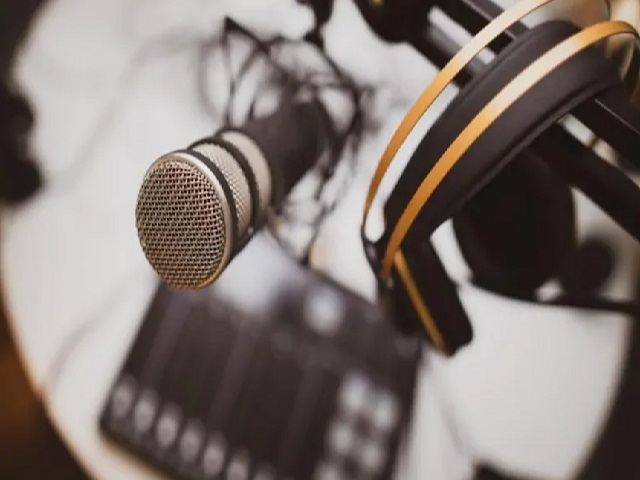 However, remember that the podcast is an advertising tool and not the product itself. The real goal is to lead people back to your blog. So at the end of every podcast, ask people to check out your blog for more content about their favorite artists. Encourage them to leave questions, comments and opinions that you can get to in your next episode.
Promote your podcast on the posters you put up as well as on social media. You can even run polls on social media to settle podcast debates or choose a topic for an episode. The more interactive you keep things, the more people will tune in and read your blog.
4. Collaborate with musicians
There's only so much you can do with a blog on your own. If you're writing about an industry, at some point, you'll need people from that industry to really make a mark. So reach out to the musicians you want on your blog. Interview them and write a profile on them. Or just get their takes on whatever's going on in the music world. Another idea would be to collect questions for them and have them answer.
This is a win-win strategy because not only will it help you access the audience of the artist you collaborate with, but it will also give them a platform to share their views and interact with their fans.
Now, of course, not all musicians will get back to you. So make your goals attainable. Start by contacting local musicians who might be easily available. Here a number of ways to reach out to musicians:
Stakeout bars and clubs where they perform, and approach them after the show
Google email addresses and send an email with your entire pitch
DM them on social media, specifically Twitter or Instagram
In your pitch, make sure to establish your credibility by adding links to your blog posts and socials.
Final thoughts
These strategies, if implemented correctly, will help you get noticed on all the right platforms. Once people know you exist, it will be that much easier to get readers and collaborators. Remember to reach out to musicians and other music experts to build your blog's credibility. And remember to have a bonafide presence online to increase engagement.