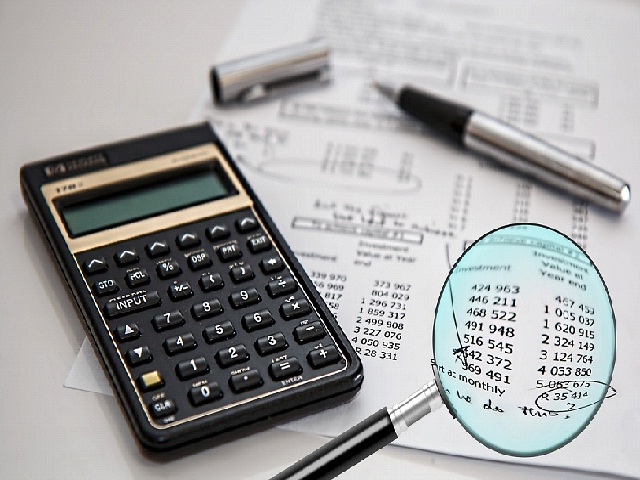 2021 Real Estate: Kuwait Al Humaidi Family Review
For the Al Humaidi Family in Kuwait, the real estate cycle has become a familiar rhythm over the decades. Of course, real estate cycles aren't unique to Kuwait. Whether in Kuwait or elsewhere, commercial and residential real estate activities follow a pattern. This pattern includes four phases: recovery, expansion, hyper supply, and recession.
While the general phases remain steady, that doesn't mean real estate is predictable. Recoveries can be drawn out or quick, as can expansions, recessions, and periods of hyper supply. Plus, government regulations can significantly alter the path of individual cycles.
Still, as the Al Humaidi Family in Kuwait has, understanding the cycle is fundamental to long-term investment success. In fact, Dr. Abdulla Al Humaidi, one of the most prominent Al Humaidi family members, founded the family's investment company during a deep recession. This showed a keen business awareness because, in recessions, there are often great investment opportunities.
That was in 2008. Since, and well before then, the Al Humaidi Family in Kuwait and abroad has been expanding its real estate portfolio. To do as successfully as they have requires a close eye on trends. Because while the cycle is helpful, investors must monitor trends to evaluate when and how the next phase may come. To that end, what follows is a review of the Kuwait real estate market in 2021.
The State of 2021 Kuwait in Real Estate
From May to June, Kuwait saw increased real estate sector activity including a 7.7 percent rise in private housing activity. Compared to June 2020, June 2021 saw an increase in total trade value from 77.2 million KD to 391.9 million KD. That's an increase of 407 percent.
Liquidity, which is a measure of the total volume of cash, increased across the board. In private housing by 447 percent and in investment housing by 309 percent. Broken down by region, Al Ahmadi led the way with 67 percent of deal volume, with Hawalli and Jahra Governorates following.
Yet it wasn't just deal volume that grew. The average value of private housing deals rose by 46% compared to last year.
The real estate market continued its trend in the third quarter of 2021. Driven mostly by private residential activity, sales in the third quarter totaled 1.1 billion KD. Compared to the previous year, that was an increase of 63 percent. Fortunately for investors like the Al Humaidi Family in Kuwait, commercial and investment sectors improved too.
Al Humaidi Family in Kuwait Confront Lagging Investment Sector
As mentioned, the third quarter of 2021 saw a significant improvement for commercial and investment real estate. But even before the pandemic, several factors have contributed to a downcycle for commercial and investment real estate in Kuwait. Despite the slight recovery in 2021, activity in the sector is still below pre-pandemic levels. While apartment sales were up to 235 million KD in Q3 2021, that's 15.7% off the pre-pandemic average quarter of 279 million KD.
Commercial real estate, which includes retail, is even further off its pre-pandemic levels than investment properties. Fortunately, with vaccines helping to stem the worst of the pandemic, a slow but steady recovery is expected. The challenge will be grappling with the lingering effects of the pandemic on labor, small businesses, and expatriates.
A discussion of commercial and investment real estate in Kuwait isn't complete without a nod to recent government policies. What's been termed "Kuwaitization" is a process by which Kuwait's government has sought to reduce its reliance on foreigners. The goal of Kuwaitization is to flip Kuwaiti's demographics from 70/30 foreigners to citizens to 70/30 citizens to foreigners.
As an effect of this policy, along with Covid-19 impacts, investors like the Humaidi Family in Kuwait face high vacancies. To begin the year 2021, about one-third of Kuwait's apartments were vacant. Qais Al-Ghanim, Secretary of the Kuwaiti Real Estate Union said the number of vacancies was "a natural matter." He called it "A result of the state's implementation of the policy of adjusting the demographic structure."
How Kuwaitization Affects Demographics
When the Al Humaidi Family in Kuwait evaluates a potential real estate project, a chief concern is demographics. Demographics determine everything from retail business activity to occupancy rates. And if demographic trends aren't favorable, even the most powerful investor can do little to change them.
Since the 1970s, Kuwait has had a steady proportion of 70 to 30 expatriates to Kuwaitis. As you can imagine, investors like the Al Humaidi Family in Kuwait have typically relied on these expats for their spending. The largest groups of expats come from India, Egypt, Pakistan, Syria, Iran, Palestine, and the Philippines. As part of the government's Kuwaitization efforts, the following policies have taken place:
Restricting new visa issuance by capping immigration
Limiting existing visa transfers with country-specific worker quotas
Halting visa renewal for expatriates over 60 if they don't have a degree
Terminating half of foreigners worked in government jobs
The aforementioned country-specific quotas set a limit of 15 percent for Indian expats. For Filipinos, Pakistanis, Egyptians, and others, the limit is five percent. These quotas are also specialty-based. That means corporations are limited in terms of the foreigners they can recruit depending on their industry.
Estimates made in October 2020 suggest that these policies could force up to 800,000 expats from the country. In a country of roughly four million, that would reduce the total population by almost 25 percent.
Learning from the Strength of KEH and the Al Humaidi Family in Kuwait
At its core, the real estate cycle is a function of supply and demand. When vacancy rates are low (as in a recovery) demand outstrips supply. Vacancies are filled quickly and rents increase. In response, builders start to build more real estate inventory. As inventory (supply) increases, it comes closer to meeting demand. Prices stabilize, vacancies fill more slowly, and vacancies increase. Soon, prices start to go down as the cycle enters the hyper-supply phase. Once supply exceeds demand, the recession starts.
Navigating this deceptively simple cycle is complex, and varies from one country to another. With multiple decades of sustained success, the Al Humaidi Family has nailed it in Kuwait. Their dedication to the business has brought them experience and expertise. Aspiring and current investors would do well to learn from their approach. While new investors will take time to reach the scale of KEH, they can certainly apply the Al Humaidi's approach to their own goals.