11 Marketing Tips to Help You Boost Sales of Your Book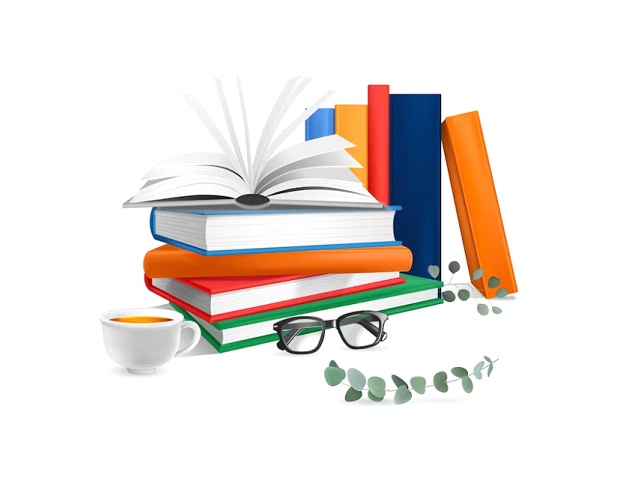 You don't necessarily need to be a famous writer to pull off good sales with your first book. By having a proper book marketing plan to follow, you will be able to achieve your sales goals.
Developing a book marketing plan is not a difficult task. By following the best marketing practices, you can strengthen your marketing muscle and convince more people to buy your book. This blog contains eleven book marketing tips that are DEFINITELY going to boost your sales – keep reading!
Use an Attractive Book Cover
The truth many people try to hide is that people DO judge a book by its cover. If you have the goal of increasing your book sales in your mind, you have to ensure that you choose a book cover that persuades people.
There's no denying that you can learn designing skills by following online resources and designing a book cover yourself. However, unless you have a lot of free time and want to learn EVERYTHING important related to book cover design, the cover you make won't be able to impress people.
This is why hiring a professional book cover designer is a great option. Try hiring a book cover designer who fully understands your cultural norms and the mindset of your target readers. For example, if you live in the UK, you can explore world-building to choose one designer who meets your expectations.
2. Host a Book Release Party
A great way of creating buzz about your book is organizing a great book release party in your area. By holding this event, you can pique the interest of book lovers in your area and get the chance to tell people what your book is all about.
Arranging a book release party won't be difficult if you plan ahead. You should finalize the time and venue before your book is published to ensure that you don't have to worry about little details like food and vendors right when the event deadline is nearby.
3. Build Your Website
Having a strong online presence can make it easier for you to increase sales of your book. To fortify your online presence as a writer, you should focus on having a great website. Your website will allow you to make a positive first impression on your potential readers and also allow you to market your book.
You can start using any of the reliable website builders to develop a website that is suited to your needs. Once your website is ready, you can proceed with running PPC ads so you can attract people to your website.
4. Appear on Famous Podcasts
Another way you can engage people in your audience and convince people to buy your book is by getting interviewed on podcasts. By appearing on podcasts, you will have the perfect opportunity to showcase your writing skills and highlight the important aspects of your book.
It won't be easy to land podcast interviews, but you can make things work for yourself if you develop an outreach strategy. Start by finalizing the names and contact details of podcasts where you want to get interviewed.
Once you have a list of emails, you should send concise emails that highlight why you are reaching out and how your thoughts will benefit the listeners of the podcast where you want to appear.
5. Join Forums of Book Lovers
When you try selling more copies of your book, keep in mind that you don't necessarily have to go heavy on "salesy" approaches. Making your book a success is more about focusing on "word-of-mouth marketing" than running ads.
This is why you should be at all places where books are loved and discussed. Online forums are perfect platforms where people come together to talk about books.
By joining book forums, you can have the perfect opportunity to find out the aspects that intrigue book readers. Make sure you explore different book forums and start by joining those that are comparatively smaller.
6. Arrange Book Reading Sessions
If you want to increase sales of your book, you have to ensure that you can "share" the details of your book with as many people as possible. Hosting book sessions is the perfect way to get the word out about your book. Some of the places where you can host book-reading sessions are:
Community colleges
Community centers
Retirement homes
Coffee Shops
7. Get Featured in Local Newspapers
Newspapers still hold the value they used to have in the last century. By appearing in local newspapers, you can increase the chances of building rapport as a writer and securing more book sales.
It's usually difficult to find newspapers where you can get interviewed. However, if you are persistent, you can find contacts of local newspaper editors and reach out to ask if they can arrange an interview with you and discuss your new book.
8. Strengthen Your Network
Networking can allow you to increase sales of your book faster. By developing a strong network, you can encourage more people to read your book without investing a lot of time and effort. Networking is not a difficult task if you rely on digital resources. Join online forums so you can connect with fellow writers.
9. Grow Your Social Presence
Getting active on social media can pay dividends and help you increase your book sales in the long run. Contrary to what many people think, getting started with social media is not difficult. You can create accounts on leading social forums and follow a content calendar to manage socials easily.
10. Get Active on YouTube
As a writer, you can build a bigger audience and convince more people to buy your book if you get active on YouTube. This platform can also help you hold book-reading sessions as well. You can start by using your smartphone to record and publish quality videos in no time.
11. Build an Affiliate Program
A great way you can benefit from the skills of established marketers is by running your affiliate program. You can offer a handsome profit ratio to markets that sell copies of your book. Explore different affiliate marketing programs so you can pick the one that suits your needs the most.