India is second to China when it comes to economic growth. Mumbai, the most populated city in the country, is its heart. It is also the financial capital of India that generates up to 6.2% of GDP. This combination of financial activity and a large population is good news for startups.
The city presents amazing opportunities to aspiring entrepreneurs. All you need to do is to locate reputed firms offering business loans in Mumbai.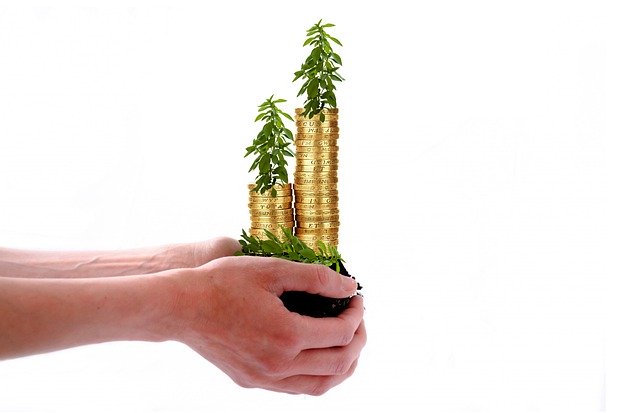 Following are some ideas that are worth trying out:
Launch a placement agency
Mumbai, as you know, is a paradise for job seekers of all types. Starting a placement agency here is a low-investment idea that has great potential. Mumbai is also home to a great many financial agencies that offer startup loans at low-interest rates.
Start a breakfast corner
Can you muster a small investment or a startup loan? If yes, a breakfast corner is the best idea worth pondering upon in Mumbai. Its huge population will work in your favor. No well-planned food business has failed in the city. Just make sure that the price is reasonable and the quality is excellent.
Pastries and cake shop
People of Mumbai are hailed for their sweet tooth. And they enjoy pastries and cakes. However, starting the same requires a little investment. You may need a business loan along with your own resources for the purpose.
Establish a security agency
Security is of utmost importance for people living in Mumbai. And agencies working in the field earn huge profits here. All you need here is a registration certificate, an office, and qualified staff.
Start a personalized gift store
Tailor-made gifts are in high demand nowadays. Are you someone with artistic talents? If yes, a gift store is something that worth experimenting with. It needs just a small investment. Financial institutions that offer business loans abound in number. All you need is a bit of research to make a good choice.
3. Earn from event-planning
Launch a small firm that plans events. This is a great small business idea. But you require a team of well-experienced event planners. If you can muster some, event planning holds unlimited potential for growth.
Start a man-power resourcing firm
India is the largest source of cost-effective labor in the world. This fact alone makes the venture the most attractive one you can start in Mumbai. If your credit rating is high enough, financial assistance is a breeze. Remember, the venture needs a bit more planning than the others of the kind.
Begin a groceries delivery firm
This is an idea ideal for beginners. And it requires just a small investment. Start a door-to-door delivery firm. And a bit of planning will make you a success. Don't forget to levy an extra charges for the service.
Launch a mobile food court
No one today has the time to travel to dine-outs to have lunch or dinner. People prefer to avail it from the comfort of their home or office. Locate a good space and start a mobile food court. People in Mumbai love food. Quite naturally, you are in good hands of potential customers. See to it that your food is delicious and reasonably priced.
You can even build a blog or website of your own. You can go either for the free or paid platforms. Starting free is the best choice if you are a newbie here. It may take a bit of time to get established., But if you are patient enough, blogging is the best way to earn. You will generate revenue from your passion; from the comfort of your home. Make sure that the content is topical, engaging and is of excellent quality.
Become a search engine optimizer
Have you ever heard of search engine optimization? It is the technique that helps your website rank high on Google's search result pages. Surveys show that millions of websites get buried immediately after being live on the Internet. This happens because they are unable to make their websites Google-friendly.
Are you an expert in this regard? If yes, search engine optimization is a business that will bring huge revenue. Take measures to ensure that you or your team always stays updated with Google's search algorithm.
Applying for a startup loan in Mumbai
An idea alone is never going to help you start a business. You will need capital to launch your venture. For that, you will have to apply for a business loan in Mumbai. Fortunately, acquiring loan is not that difficult in the city. Just keep the following points in mind:
Plan in advance for repayment
The first thing lenders inquire when applying for a loan is your credit score. Make sure that your finances are strong enough to repay the loan on time. Set up the automatic payment mode. This way, you will repay your loan on time. It will also help you maintain a good score. You are sure to remember the role credit rating played when you applied for your first loan.
Prioritize your inventory
Next comes your inventory. Evaluate your business requirements. Prepare a list accordingly. The process will make sure that you are buying only those items you need; that you are not just filling up your storehouse. It will also help you streamline the flow of cash. If done right, inventory management alone will take your business to the next level.
Plan your marketing strategy
An effective marketing strategy is the lifeblood of a successful business. And you have to plan it well in advance. If you are not expert enough, consider hiring an external agency.
You will also need effective strategies in hiring staff, a standardized process for everything and, a plan for refinancing your debt.
Documents required for Business Loan in Mumbai
| | |
| --- | --- |
| PAN Card | In the name of your firm or an individual |
| Proof of Identity | Voter's card, Aadhar card, driving license, passport etc. |
| Income tax returns | Latest report along with the calculation of income, balance sheet, and P&L accounts for the last two years. A certified CA should certify all your financial documents. |
| A copy of the bank statement | Of previous six months |
| Proof of business continuity | Trade certificate, income tax returns and sales tax certificate |
Deed of partnership or proof of ownership
The original copy of memorandum and articles of association
Applying for a startup loan in Mumbai is an easy thing. All you need is proof of your reliability as a firm.